Apple unveiled a brand new MacBook Air, which is Apple's lightest notebook ever and is available in 11-inch and 13-inch models.  The new laptops are equipped with solid state drives and a battery, that offer up to seven hours work time and up to 30 days of standby time.
The new Apple's laptops have aluminum unibody construction with 0.68-inches at its thickest and only 0.11-inches at its thinnest point. The 11-inch model weights just 2.3 pounds, while the bigger 13-inch brother – 2.9 pounds.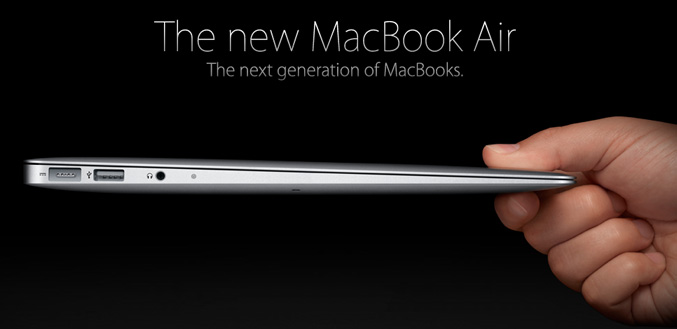 They come with LED-backlit glossy widescreen displays with 1366 x 768 resolution for the smaller one and the 13-inch packs 1440 x 900 panel.  For the equipped custom-designed flash storage, Apple claims that is 90 percent smaller and lighter than a conventional notebook hard drive. The 11-inche Both are powered by  Intel Core 2 Duo processors – a 1.86GHz or 2.13GHz for 13-inch and 1.4GHz or 1.6GHz for 11-inch, other hardware include: NVIDIA GeForce 320M graphics, up to 4GB of DDR3 RAM, up to 128-256GB SSD storage, 802.11n Wi-Fi, Bluetooth 2.1+EDR and built-in battery, which offers 5-hour battery life for 11-incher and 7 hours wireless productivity for 13″ MacBook Air.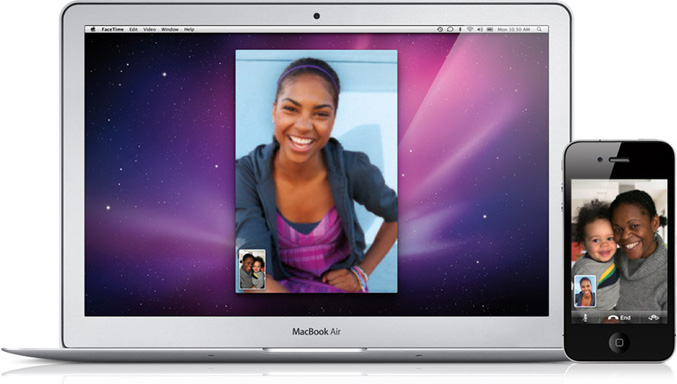 MacBook Air also include a full full-sized keyboard and gets the glass Multi-Touch trackpad, which is available on Apple's MacBook Pro. There're also USB 2.0 ports on both sides, built-in FaceTime camera, mic and stereo speakers, Mini DisplayPort, headphones and the 13-inch MacBook Air also includes an SD card slot.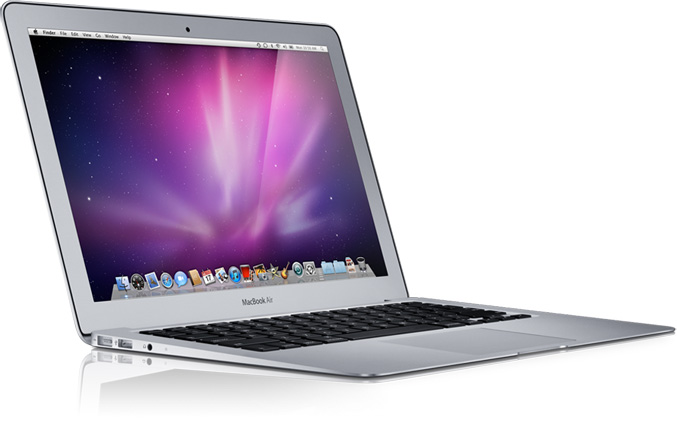 "MacBook Air is the first of a new generation of notebooks that leaves behind mechanical rotating storage in favor of solid state flash storage," said Steve Jobs, Apple's CEO. "We've taken what we have learned with the iPad—solid state storage, instant-on, amazing battery standby time, miniaturization and lightweight construction, to create the new MacBook Air. With its amazing responsiveness and mobility, it will change the way we think about notebooks."
Both MacBook Air laptops are available now with suggested retail price – 1.4 GHz 11-inch MacBook Air with 2GB of memory and 64GB for $999 and 128GB model for $1,199, while the 1.86 GHz 13-inch MacBook Air with 2GB of memory and 128GB of flash storage starts at $1,299 and with a 256GB model for $1,599.