MSI's Intel Core 2 Duo / Core 2 Quad based motherboard, the IA-Q45, and the Intel Q45+ Intel ICH10DO Chipset were debuted today, providing powerful Micro-ATX platform into Gaming Applications and also ATM applications.
Being a high performance Micro ATX Motherboard, the MSI IA-Q45 offers a wide range of integrated peripherals for ATM and Gaming Applications.

The IA-Q45 is based on the Intel Q45+ Intel ICH10DO Chipset and also features LGA775 Socket for Intel Core 2 Duo and Core 2 Quad processors, providing consumers with high-performance, low power and cost effective systems.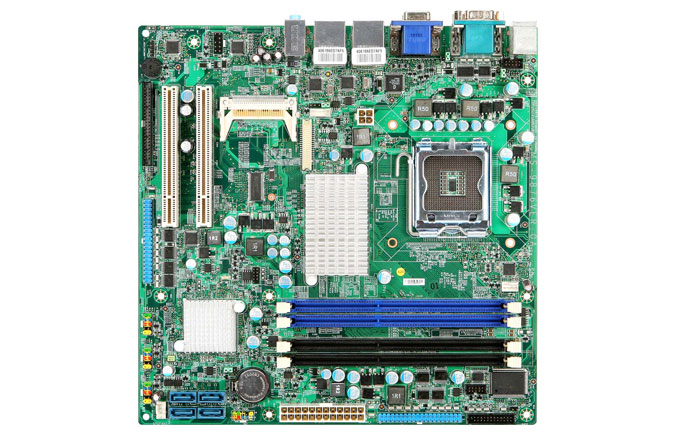 The IA-Q45 Micro ATX Motherboard also supports one RS-232/RS-422/RS-485, 9 RS-232 COM Ports and ten USB 2.0 ports, and is also equipped with various connectors, providing extension for ATM peripherals like a card reader, thermal printer and others.

Four DDR3 800 / 1066 MHz DIMM Sockets up to 8GB of system memory provides the best memory supply, while supporting 4 SATA Ports, One Flash Slot, Two PCI and one mini PCI-e slot that enables easy expansion for the consumers.