Apple updated its popular MacBook® with a new, durable polycarbonate unibody design featuring a brilliant LED-backlit display, a glass Multi-Touch™ trackpad and Apple's innovative built-in battery for up to seven hours of battery life. Inheriting technology and design features from the MacBook Pro line, the new MacBook is an ideal consumer notebook for students and new Mac® users, and is available for $999.
"The new MacBook includes many of the great features found on the innovative MacBook Pro, such as an LED-backlit display, glass Multi-Touch trackpad and built-in long-life battery," said Philip Schiller, Apple's senior vice president of Worldwide Product Marketing. "With the only lineup of notebooks all featuring unibody enclosures, LED-backlit displays and long-life battery technology, there's never been a better time to switch to a Mac."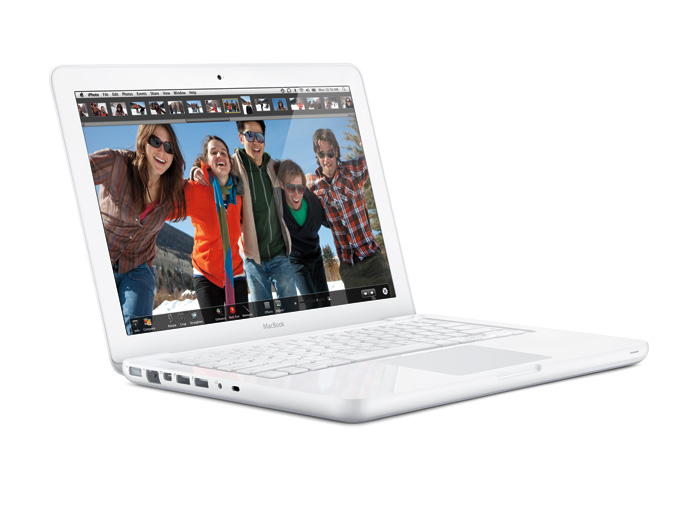 The new MacBook features a unibody, polycarbonate enclosure that makes it lighter and more durable. The new design includes a unique non-skid bottom surface and at just 4.7 pounds, the sleek MacBook slides easily into a backpack or briefcase. MacBook comes standard with a bright, LED-backlit display with the same wide-angle viewing technology used in the MacBook Pro line. The new MacBook has a 2.26 GHz Intel Core 2 Duo processor, 2GB RAM, a 250GB hard drive, and powerful NVIDIA GeForce 9400M integrated graphics.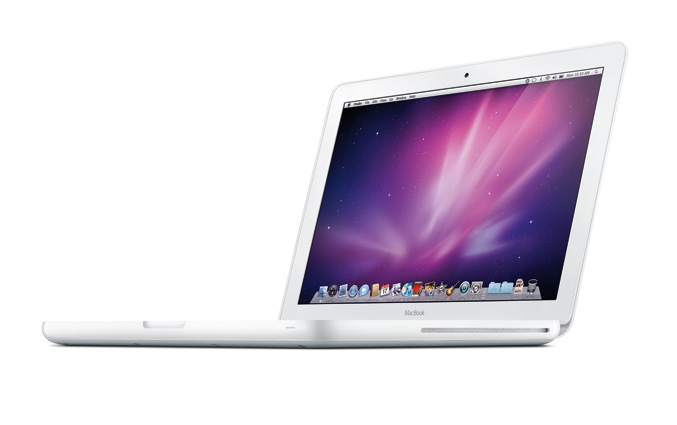 The new MacBook includes Apple's innovative built-in notebook battery for up to seven hours of wireless productivity on a single charge, and up to 1,000 recharges.* At nearly three times the lifespan of conventional notebook batteries, Apple's built-in battery results in fewer depleted batteries and less waste. Depleted batteries can be replaced for $129, which includes installation and environmentally responsible disposal of your old battery.
The energy-efficient MacBook joins the industry's greenest lineup of notebooks, with every Mac notebook achieving EPEAT Gold** status and meeting Energy Star 5.0 requirements. The entire Mac notebook line now comes standard with energy efficient LED-backlit displays that are mercury-free and made with arsenic-free glass. Mac notebooks contain no brominated flame retardants, use internal cables and components that are PVC-free and are constructed of recyclable materials.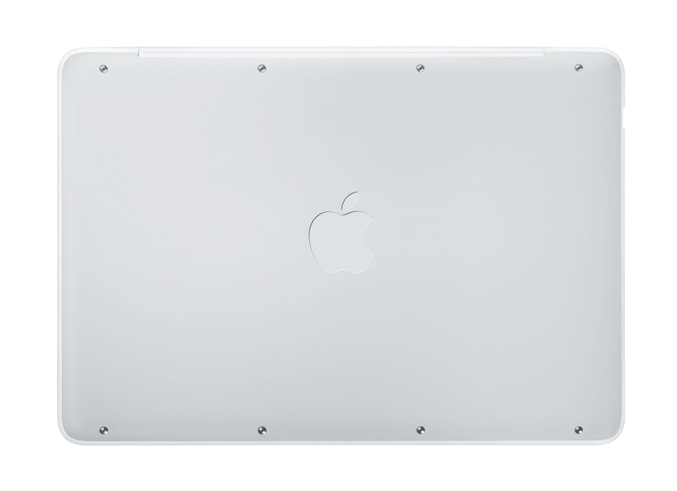 Every Mac comes with Mac OS® X Snow Leopard®, the world's most advanced operating system, and iLife®, Apple's innovative suite of applications for managing photos, making movies and creating and learning to play music. Snow Leopard builds on a decade of OS X innovation and success with hundreds of refinements, new core technologies and out of the box support for Microsoft Exchange. iLife features iPhoto®, to easily organize and manage photos; iMovie® with powerful easy-to-use new features such as Precision Editor, video stabilization and advanced drag and drop; and GarageBand® which introduces a whole new way to help you learn to play piano and guitar.
Pricing & Availability
The new MacBook is available immediately through the Apple Store® (www.apple.com), Apple's retail stores and Apple Authorized Resellers.
The new MacBook, for a suggested retail price of $999 (US), includes:
13.3-inch widescreen LED-backlit 1280 x 800 glossy display;
2.26 GHz Intel Core 2 Duo with 3MB shared L2 cache;
1066 MHz front-side bus;
2GB 1066 MHz DDR3 SDRAM, expandable to 4GB;
NVIDIA GeForce 9400M integrated graphics;
250 GB serial ATA hard drive running at 5400 rpm, with Sudden Motion Sensor;
a slot-load 8X SuperDrive® with double-layer support (DVD±R DL/DVD±RW/CD-RW);
Mini DisplayPort for video output (adapters sold separately);
built-in AirPort Extreme® 802.11n wireless networking and Bluetooth 2.1+EDR;
Gigabit Ethernet port;
built-in iSight® video camera;
two USB 2.0 ports;
one audio line in/out port, supporting optical digital out and analog in/out;
glass Multi-Touch trackpad;
built-in, 60WHr lithium polymer battery; and
60 Watt MagSafe® Power Adapter.
Source: Apple