The Republic of Gamers (ROG) division of ASUS is known for offering high-end devices that cause envy in the competition. This trend will soon continue with the arrival of one more ROG device – the G752VS gaming notebook. The unusual thing about this laptop is that it will come with the recently announced GeForce GTX 1070 video card.
What's even more unusual is that here we are talking about the desktop version of the GTX 1070 and not some other mobile Pascal video card. So gamers will be able to enjoy tons of 3D performance. The rest of the specs also do not disappoint – the G752VS notebook will have six versions with all of them based on the Intel Core i7-6700HQ processor. The notebooks will also offer up to 32 GB of DDR4 memory, SSD/HDD storage options, Full HD or Quad HD resolution displays and Windows 10, although there are some versions with Free DOS instead, if you want to save some money.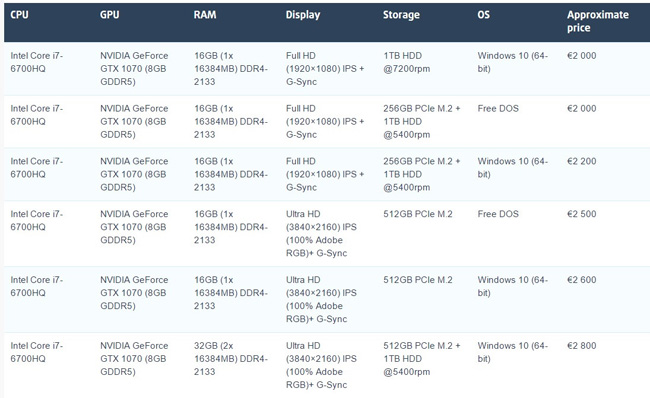 It is unclear when the G752VS will arrive so if you want one start saving money now – the cheapest model costs EUR 2000.
Source: Nextpowerup.com