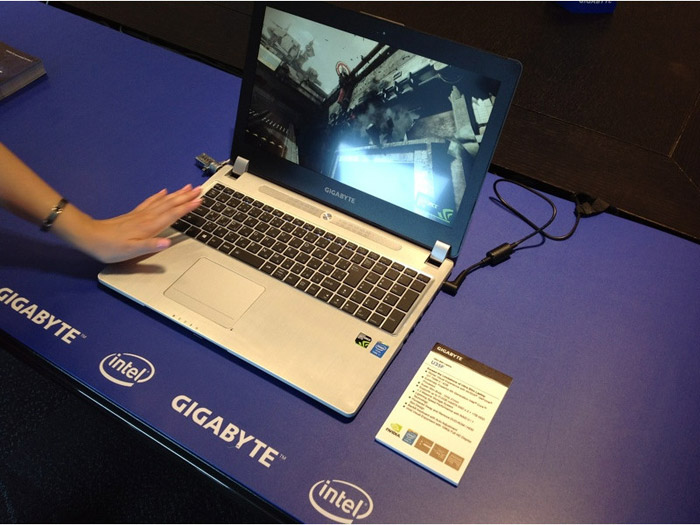 Gigabyte has announced a new thin 15-inch notebook with an Intel Haswell processor known as U35F. In addition to the recently announced CPU the U35F comes with a 15-inch display and some more interesting specs.
The Gigabyte U35F offers plenty of flexibility – users can choose among several Core i7 and Core i5 Haswell processors and either use the standard 15-inch display (1366 x 768 pixel resolution) or choose a Full HD display instead. In addition there's also a choice between the integrated discrete GeForce GT 750M graphics card and the on-CPU graphics chip, courtesy of NVIDIA's Optimus technology.
The rest of the specs include 4 GB of DDR3 memory (expandable to 16 GB), a 128 GB or 256 GB SSD or a 500 GB/750 GB/1000 GB hard drive, an optical drive, Gigabit Ethernet, Wi-Fi 802.11n, Bluetooth 4.0, a card reader, two USB 3.0 ports and two USB 2.0 ports, HDMI and D-Sub outputs as well as a 6-cell battery.
Pricing is unknown.
Source: Eteknix.com