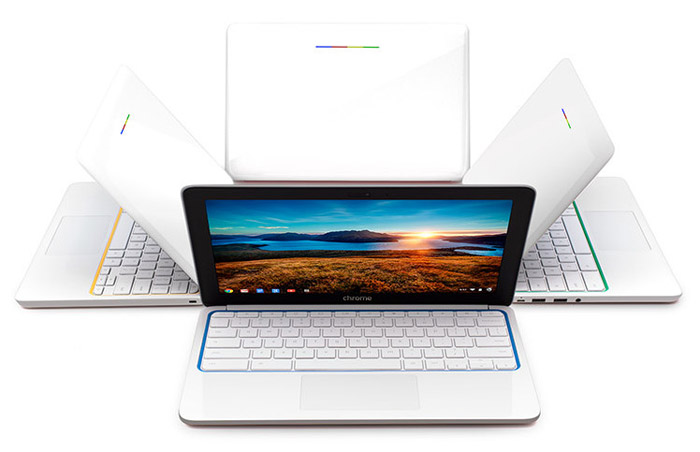 HP, in partnership with Google, has announced the existence of a new Chrome OS-powered device – the HP Chromebook 11.
The new HP product has a really nice and thin thermal-bonded aluminum chassis that weighs less than 1.08 kg and is less than 17 mm thick. The chromebook comes with an 11.6-inch IPS display at 1366 x 768 pixels, a full-sized keyboard, a Samsung Exynos 5250 dual-core processor, 2 GB of RAM, a microSD card slot, 16 GB of internal storage backed by 100 GB of Google Drive free storage (free for 2 years), a web camera and two USB 2.0 ports. In addition the Chromebook 11 offers a 60-day free trial of Google Play Music All Access.
The HP Chromebook 11 is now available in the United States where customers can get it for USD 279. The device will debut in other countries later this year.
Source: HP