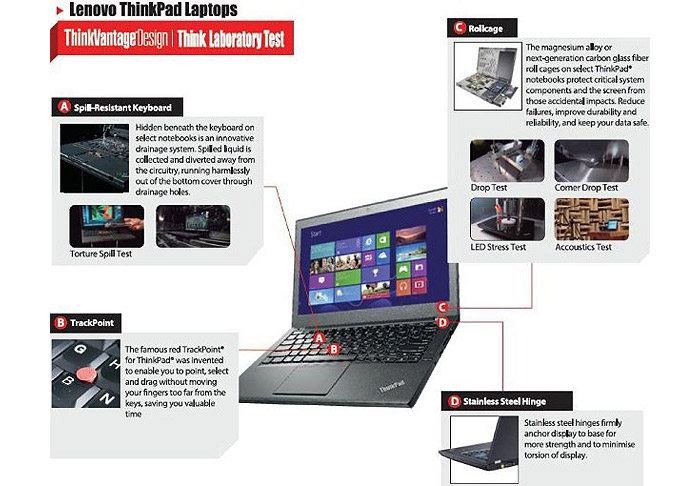 Lenovo will soon have a new small laptop on the market. The ThinkPad X240s will come with a smaller 12.5-inch display that will help with battery life, heat output and size but it may take a toll on your eyes. In any case the upcoming laptop will offer powerful hardware suited for year 2013.
The Lenovo ThinkPad X240s should come with a fast Intel Core i5-4200U Haswell processor at 1.6 GHz (2.6 GHz in Turbo Mode) and integrated Intel HD 4400 graphics. The 12.5-inch display will offer sensor operation as well as resolution of 1366 x 768 pixels, while the laptop itself will also come with 4 GB of DDR3 memory, a 320 GB hard drive, a 720p web camera, Wi-Fi, Ethernet, Bluetooth, USB 3.0, D-Sub and mini-DisplayPort outputs, a card reader and a battery that should be able to power the device for up to 6 hours.
The upcoming Lenovo laptop will sell for around USD 850.
Source: Liliputing.com