More Classics with MSI's 15.6-inch CX620MX and 14-inch CX420MX notebooks

MSI just unveiled two new new members of its Classic series – the 15.6-inch CX620MX and 14-inch CX420MX, and with these,  they become four for this week. Both laptops are powered by 32nm Intel Core processors, Intel HM55 chipset and for visual performance they rely on the ATI Mobility Radeon HD 545v (DDR3 512MB VRAM) discrete graphics card.
The notebooks are form classic series right,  so you already know, this means color film print coating against scratching and the glossy finish accentuates the 45-degree beveled edges, also comes with chiclet keyboard. Spec wise: Intel Core i3/i5, 15.6″ (1366×768) 16:9 LED backlit display for CX620MX and 14″ 1366×768 for CX420MX, up to 4GB RAM, Gigabit Ethernet, 802.11 b/g/Draft N WiFi, Bluetooth 2.1, 4 in 1 card reader, 1.3megapixel camera and a 6-cell battery with which CX620MX weights 2.48 KG and CX420MX less than 2.2 KG. Other connectivity features include  HDMI, D-sub, USB 2.0×2, e-SATA (USB Combo) Mic-in, Headphone out, RJ-45 and Kensington lock port. MSI's GPU Boost technology and ECO Engine power saving technology are also here.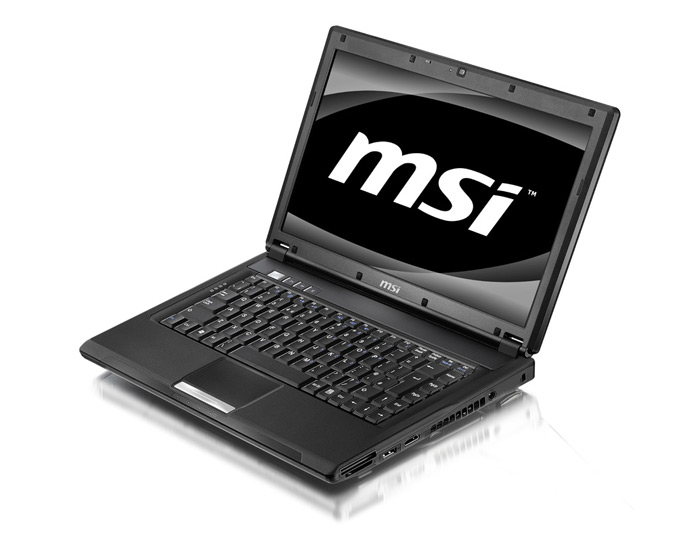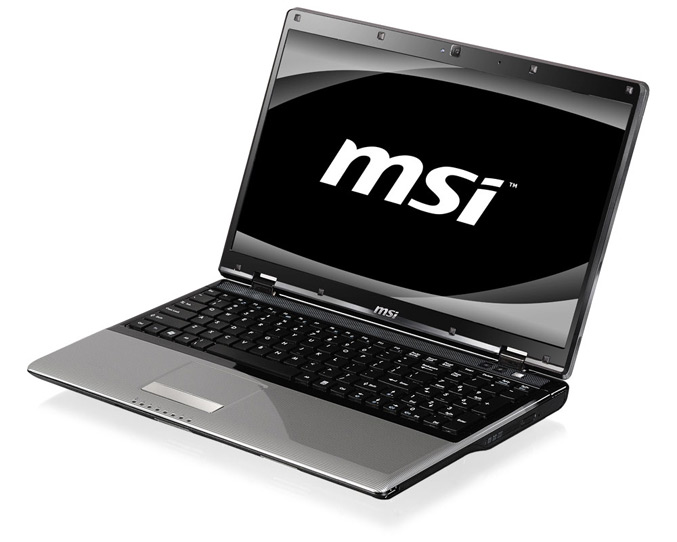 CX620MX Spec
| | |
| --- | --- |
| CPU | Intel® core™ processor |
| Chipset | HM55 |
| Graphic | ATI Mobility Radeon HD 545v with DDR3 512MB VRAM |
| Memory | DDR3-1066 MHz, 2 slots |
| LCD | 15.6″ HD 1366×768 |
| HDD | 2.5″ 250/ 320/ 500GB SATA |
| Card reader | 4 in 1 (SD/MMC/xD/MS) |
| I/O | HDMI, D-sub, USB 2.0*2, e-SATA (USB Combo) Mic-in, Headphone out, RJ-45, Kensington lock port. |
| Battery | 6 cells |
| Wireless | 802.11 b/g/Draft N, Bluetooth V2.1 |
| Webcam | 1.3M |
| Sound | 2 Speakers |
| Dimension | 247.5 x 374 x 35mm |
| Weight | 2.48 KG |
CX420MX Spec
| | |
| --- | --- |
| CPU | Intel® core™ processor |
| Chipset | HM55 |
| Graphic | ATI Mobility Radeon HD 545v with DDR3 512MB VRAM |
| Memory | DDR3-1066 MHz, 2 slots |
| LCD | 14″ 1366×768 WXGA,( 16:9 ) |
| HDD | 2.5″ 250/ 320/ 500GB SATA |
| Card reader | 4 in 1 (SD/MMC/xD/MS) |
| I/O | HDMI, D-sub, USB 2.0*3, Mic-in, Headphone out, RJ-45, Kensington lock port. |
| Battery | 6 cells standard 4800mAh |
| Wireless | 802.11 b/g/Draft N, Bluetooth V2.1 |
| Webcam | 1.3M |
| Sound | 2 Speakers |
| Dimension | 344.4 x 221 x 13.5~28mm |
| Weight | <2.2 KG |