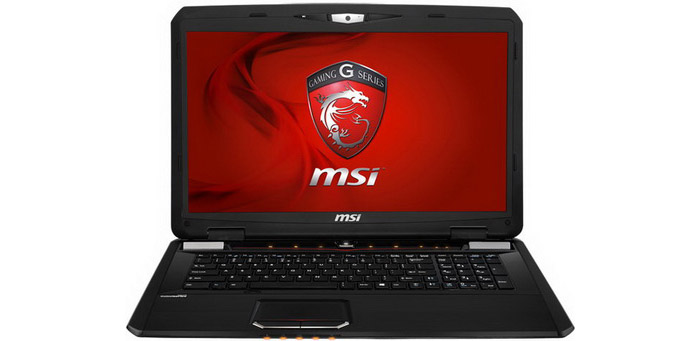 Micro-Star International has unveiled the first ever AMD A10-5750M APU powered gaming laptops – the refreshed GX70 and GX60. The new gaming laptops now offer 40 per cent better gaming performance when compared to previous generation laptops in addition to longer battery life and better CPU performance for much better overall gaming experience.
The machines share some of the hardware specs – 8 GB of DDR3-1600 memory, a 750 GB hard drive at 7200 rpm, a Blu-Ray disc reader, 802.11n Wi-Fi, a SD card reader, a 720p web camera, HDMI, integrated speakers, a 9-cell battery as well as some USB 3.0 and USB 2.0 ports. On the outside the GX70 and GX60 differ – the former offers a 17.3-inch display while the latter comes with a 15.6-inch screen – both operate at Full HD resolution. Finally the GX70 comes with AMD Radeon HD 8970M discrete graphics with 2 GB of GDDR5 memory, while the GX60 has an AMD Radeon HD 7970M graphics with 2 GB of GDDR5 memory. Both laptops run Windows 8.

Both models are available now. The MSI GX70 sells for USD 1399.99 while the GX60 will cost you USD 1299.99.
Source: MSI