MSI has announced the 15.6″ models CX620 and CR620. CX620 equipped with a discrete graphics card, for its Classic Series notebook computers. Clad with MSI exclusive Color Film Print coating, along with an independent Chiclet keyboard and a seamless touchpad, these laptops were modeled in pleasant simplicity and full quality. The feature of lower power consumption offered by the latest Intel® Core™ processor achieves even greater efficiency.
Sam Chern, MSI Notebook Marketing Director, claimed that the latest models of MSI Classic Series come equipped with the New 2010 Intel® core™ processor. CX620 is embedded with the ATi Radeon HD5470 discrete graphics card including 1GB DDR3 display memory. Via MSI exclusive GPU Boost and ECO power saving technologies, users can switch among different display modes and various scenes as necessary, which enables high-quality video/audio, processing efficiency and long battery life at the same time!"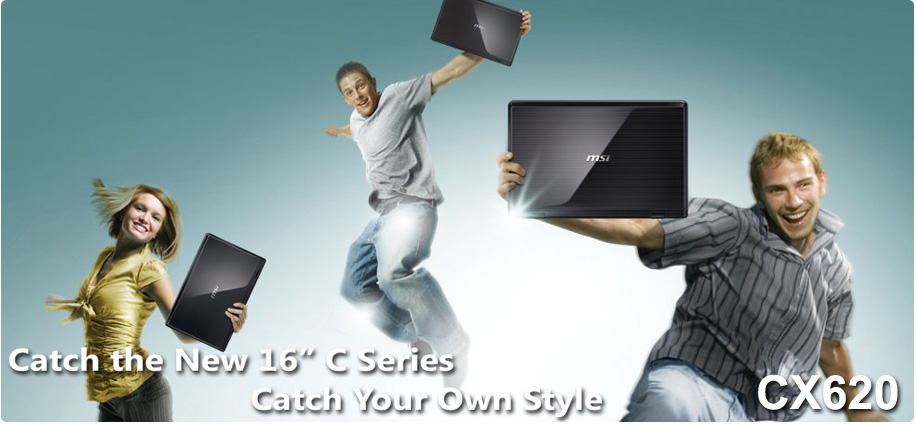 Extraordinary Efficiency and Video/Audio Performance
Brand-New Intel® Core™ Processor: CX620 and CR620 come with the latest Arrandale platform, carrying the New 2010 Intel® core™ processor and HM55 chipset to utilize Hyper-Threading Technology and integrate the graphics core into the processor. The lower power consumption, as compared to that of the last-generation processor platform, will extend the battery life by 15%. Moreover, the substantial boost in efficiency of graphics core provides outstanding video/audio and processing performance.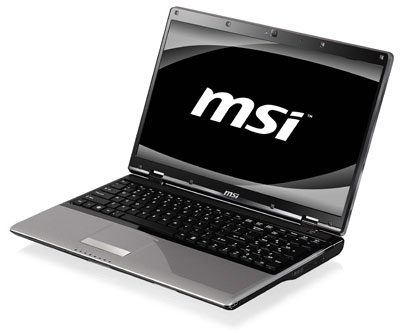 Embedded ATi Radeon HD 5470 discrete graphics card (1 GB DDR3 VRAM included): The ATi Radeon HD 5470 discrete graphics card including 1GB DDR3 display memory, CX620 can present the unparalleled display performance, crisp images, and bright colors.
Cinema-class 16:9 ratio LED backlit display: CX620 and CR620 utilize 15.6″ LED screens with cinema-class 16:9 ratio and high resolution to provide perfect and eye-catching visual displays with most details and the brightest colors.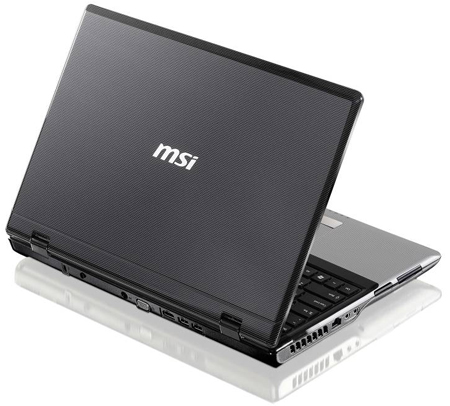 Pleasant Modeling with Exquisite Technics
Elegant cross-hatch color film print: The cover and palm rest area of CX620 and CR620 are clad with MSI exclusive Color Film Print coating with cross-hatch design, which not only prevents scratching and wear of the laptops, but also reveals the stylish elegance of the products with smooth and shiny luster. Combining with the 45-degree beveled edges, the device, weighing no more than 2.5KG, is light and portable for perfect mobile entertainment.
MSI's unique chiclet keyboard: The CX620 and CR620 come equipped with the latest chiclet keyboards which offer that perfect touch to keep you from hitting the wrong keys. The lustrous cross-hatch color film print coating on the cover and palm rest areas is unassuming and tasteful.
Classic cross-hatch seamless touch-pad: CX620 and CR620, modeled in fashionable simplicity, adopt MSI's unique seamless touch-pads with full-quality cross-hatch Color Film Print coating, which not only enables more comfortable, smooth usage, but also makes these laptops the most classical and technological works through the ideal combination with the palm rest area.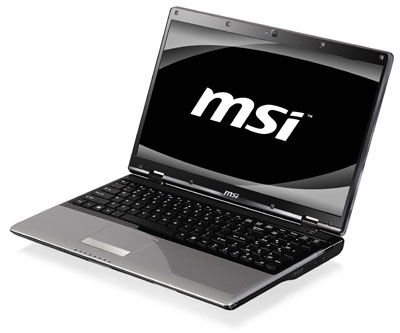 Unique High-performance Power Saving Technology
Exclusive GPU Boost Technology: Utilizing MSI exclusive GPU Boost technology, CX620 helps you obtain the perfect balance between video/audio efficiency and battery life! When executing applications requiring high efficiency of image processing, press the button to enable the high-efficiency discrete display mode to provide optimal video/audio performance. If the long battery life is required, press the Battery icon key to switch the system to the integrated chip display mode to substantially extend the battery life.
Exclusive ECO Engine Power Saving Technology: The CX620 and CR 620 come equipped with MSI's own ECO Engine Power Saving Technology which allows you to select from among five power management levels—Video Game, Film, Presentation, Word Processing, and Turbo Battery, for the image brightness you need when you need it. They also adjust shutdown, standby, and processor performance settings to give you more or less power, depending on your current needs, thereby extending battery life.
CX620 Spec
| | |
| --- | --- |
| OS | Windows 7 Home Premium |
| CPU | Intel® core™ processor |
| Chipset | Intel HM55 |
| Graphic | ATi Radeon HD5470 with 1GB VRAM |
| Memory | DDRIII 1066/800 MHz、SO-DIMM slot x 2 (up to 4GB) |
| LCD | 15.6″ 1366×768 HD,( 16:9 ) |
| HDD | 2.5″ 250/ 320/ 500GB SATA |
| Card reader | 4 in 1 ( XD MS SD MMC) |
| I/O | HDMI, D-sub, USB 2.0*3, Mic-in, Headphone out, RJ-45, Kensington lock port |
| Battery | 6 cells battery |
| Wireless | 802.11 b/g/ draft N, Bluetooth V2.1 |
| Webcam | 1.3M Webcam |
| Sound | 2 Speakers |
| Dimension | 247.5*374*35mm |
| Weight | <2.5 KG |
CR620 Spec
| | |
| --- | --- |
| OS | Windows 7 Home Premium |
| CPU | Intel® core™ processor |
| Chipset | Intel HM55 |
| Graphic | Intel GMA HD |
| Memory | DDRIII 1066/800 MHz、SO-DIMM slot x 2 (up to 4GB) |
| LCD | 15.6″ 1366×768 HD,( 16:9 ) |
| HDD | 2.5″ 250/ 320/ 500GB SATA |
| Card reader | 4 in 1 ( XD MS SD MMC) |
| I/O | HDMI, D-sub, USB 2.0*3, Mic-in, Headphone out, RJ-45, Kensington lock port. |
| Battery | 6 cells battery |
| Wireless | 802.11 b/g/ draft N, Bluetooth V2.1 |
| Webcam | 1.3M Webcam |
| Sound | 2 Speakers |
| Dimension | 247.5*374*35mm |
| Weight | <2.5 KG |
Source: MSI