ORIGIN PC has announced the commercial availability of the new EON17-X desktop replacement laptop.
The new portable computer comes with top-notch hardware components and can be easily called the most powerful laptop on the planet.
The EON17-X targets hardcore gamers, professionals, artists and enthusiasts and comes armed with 2nd generation Intel six core processors, Intel X79 chipset and overclocked NVIDIA GeForce GTX 580M graphics cards in SLI. In addition EON17-X marks the first laptop from ORIGIN PC with a customizable backlit keyboard with two lighting zones and seven color options.
"ORIGIN is thrilled to answer our customers' requests by adding a customizable backlit keyboard to the EON17-X." said Kevin Wasielewski ORIGIN PC CEO and co-founder. "The EON17-X is more powerful than a lot of desktops on the market. With an Intel X79 chipset and dual overclocked NVIDIA GeForce GTX 580Ms in SLI you won't find a more powerful laptop anywhere else."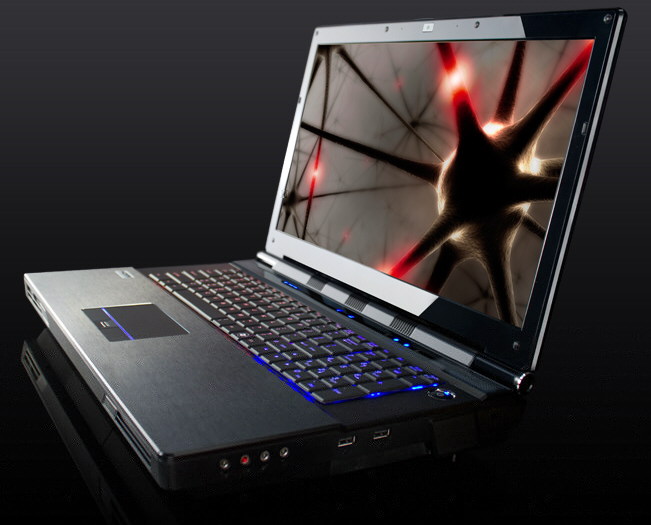 Additional specs of the new ORIGIN PC EON17-X laptop include support for up to 32 GB of Corsair DDR3 1333 MHz quad-channel memory or up to 16 GB of Corsair Vengeance DDR3 1866 MHz quad-channel memory. Storage is provided with support for up to three hard drives with capacities of up to 3 TB. The laptop is also fully customizable, starting at 3159 USD and offers industry leading free 24/7 lifetime support based in the USA. Also in Q2 2012 EON17-X owners will be able to enjoy a 3D model with a built-in 3D emitter.
"We are pleased with ORIGIN PC's choice of Vengeance high-performance memory for the EON17-X," said Thi La, Vice President of Memory Products at Corsair. "It's designed to automatically take advantage of the faster memory speeds made possible with Intel 2nd generation processors and helps fulfill ORIGIN PC's mission of building a premium performance laptop."
As to the warranty of this hardware jewel each customer will have a dedicated support team and free lifetime labor for upgrade needs, including a 1 to 3 free part replacement warranty combined with the best in class integration, quality testing and support.
Source: Hardwarecanucks