Samsung has been more than busy refreshing its Series 9 ultrabooks and preparing a new Series 5 ultrabook line. The new devices will see the light of day at CES 2012 in an attempt to gain market share and oppose other mighty ultrabook makers that were recently joined by big names such as Intel.
Samsung is trying to position its ultrabooks as something more capable and hence more expensive than other models made by other manufacturers and this is why the price of the novelties will be above 1000 USD but the ultrabooks come with nice hardware. For example the refreshed Series 9 ultrabooks now arrive with 13-inch (1400 USD) and 15-inch (1500 USD) screens and offer an Intel Core i5 processor, 4 GB or 8 GB of DDR3 memory, a 128 GB solid state drive, a backlit keyboard and up to six hours of battery life. The displays support 1600×900 screen resolution, a 1.3-megapixel web camera, a 4-in-1 card reader, USB 2.0 and USB 3.0 ports, HDMI and VGA connectors and 3W built-in speakers. The 13-inch system weighs about 2.5 pounds while the 15-inch one weighs about 3.5 pounds.
Other improvements in the Series 9 ultrabooks can be found in the ultrabook cases – now they are 37% thinner and nearly a pound lighter than the predecessor. The build is almost perfect and uses a single shell aluminum body and a fully customized LCD, keyboard, motherboard, cables, fans and battery. There's also a fingerprint-resistant sandblasted finish with an ash black body and matte aluminum sides.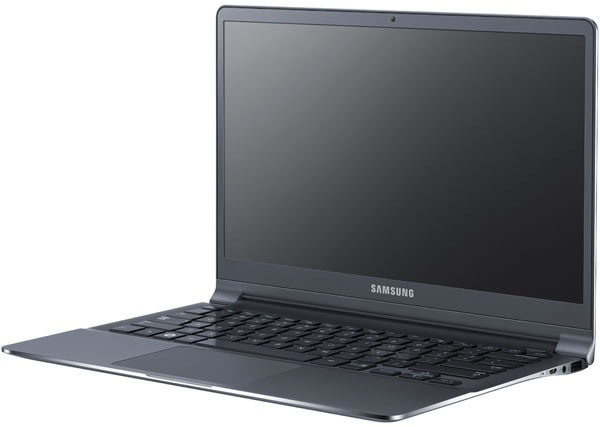 The new Series 9 ultrabooks also come with Samsung's SuperBright Plus technology which provides a 400-nit brightness and improved start-up speed with 9.8 seconds needed to boot and 1.4 seconds needed to wake from standby.
The new Series 9 will debut on the market in February 2012.
Another novelty is the Series 5 – a more affordable and scaled down line of ultrabooks. First launched in South Korea at the end of 2011, the new line of ultrabooks now debuts on the worldwide market. The line starts at 899 USD and packs everything found in the Series 9 although at a lower price. Users can expect 13-inch or 14-inch displays, Intel Core i5 processors, 4 GB of DDR memory, a 128 GB SSD or a 500 GB hard drive at 5400 rpm, 16 GB flash-based cache, an 8-hour battery, a screen with 1366×768 pixels resolution and all sorts of connectivity ports. One notable difference is that the 13-inch model does not have an optical drive, while the 14-inch model comes with one.
Source: Techspot