The new and improved AMD Wraith CPU cooler has been in the news in the past few weeks but up until now customers weren't able to purchase it due to a simple reason – the cooler hadn't reached the market yet. Well, now all this is over and people can get Wraith along with the AMD FX-8370 processor for USD 199.99; sadly the just launched A10-7860K and Athlon X4 845 processors do not come with it, but instead they feature a new "near-silent AMD 95W thermal solution", which is not Wraith for sure but we can't complain too much if there's improvement.
The new Wraith cooler is nearly silent and comes with unique styling thanks to the inclusion of a sleek fan shroud and LED illumination. The new cooler, according to AMD, comes with much improved cooling capabilities plus 34 per cent more airflow and 24 per cent more surface area for heat dissipation compared to its predecessor.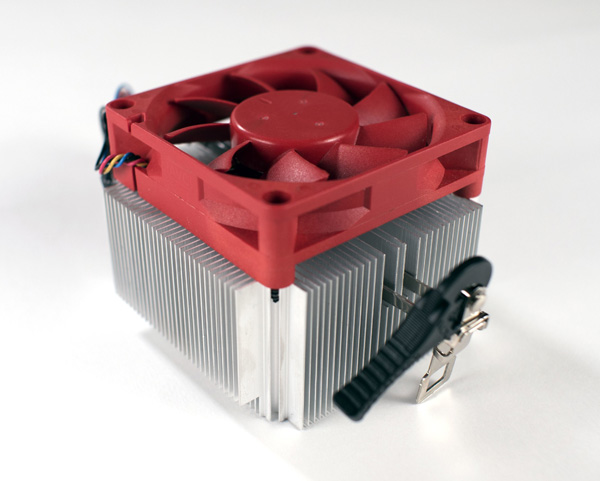 "The new high quality, robust thermal solutions from AMD for select processors provide a great out-of-the-box experience at no additional cost to the consumer," said Merle McIntosh, senior vice president of Sales and Marketing, Newegg, Inc. "The Wraith model has attractive styling with LED lighting and runs exceptionally quietly – features we expect will impress our tech savvy consumers."
Here's a table with all the AMD processors that get Wraith and the new nameless thermal solution:

In case you wonder the new AMD processors can be had for USD 199.99 (AMD FX-8370 with Wraith CPU cooler), USD 116.99 (AMD A10-7860K), USD 104.99 (AMD A8-7670K), USD 94.99 (AMD A8-7650K), USD 89.99 (AMD Athlon X4 870K), USD 79.99 (AMD Athlon X4 860K) and USD 69.99 (AMD Athlon X4 845).
Source: AMD