Amidst the New Year's holidays new interesting information regarding AMD has surfaced online. According to a leak that comes from South Korea, AMD works on an entirely new GPU architecture that will replace GCN, which has been around for years. The new architecture is called Polaris and will likely include HBM 2.0 memory (or even faster) as well as a new finer tech process.
The name Polaris is another name for the North Star and this is where AMD has gotten inspiration for its new architecture from. According to the company stars are the most efficient photon generators in the universe and that's why AMD feels compelled to power every pixel on your display in the most efficient way possible. This hints that Polaris-based chips will be much more energy efficient than current GCN-based GPUs. About a month ago AMD's Radeon Technologies chief architect Raja Koduri mentioned that the North Star is now 2.5 times brighter than what it was like 2000 years ago so chances are the first Polaris chips will be 2.5 times more energy efficient than what AMD has right now.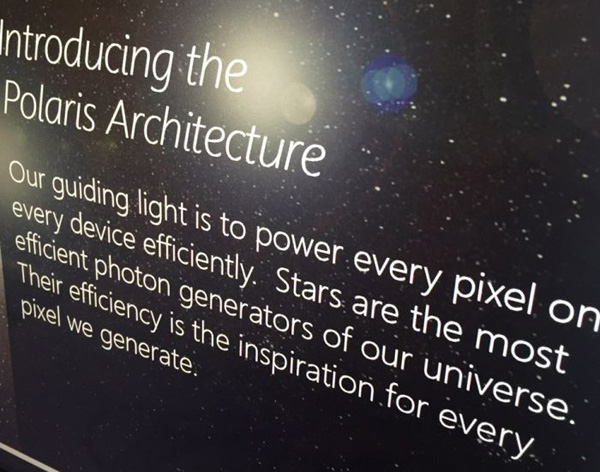 Chances are that AMD's upcoming GPUs, expected in mid-2016, will feature the new Polaris architecture. The chips will belong to the Radeon R9 400 Series line of graphics cards and will likely feature HBM 2.0 memory, being made on the finest 14 nm tech process by Samsung.
Source: Videocardz.com