The popular Taiwanese motherboard maker ASRock has announced it will release a new BIOS update for its top-of-the-line Fatal1ty 990FX Socket AM3+ motherboard that will allow users to install AMD-specific memory optimized for the latest AMD processors.
"Asrock's flagship board Fatal1ty 990FX professional is the only on-sale motherboard offering AMD AMP memory overclocking kit in the consumer market, stepping to the future memory overclocking now," a statement by Asrock reads.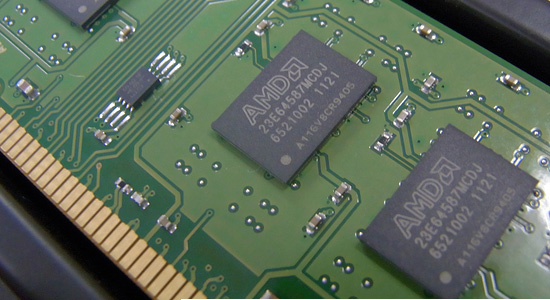 Asrock indicated that its top-of-the-range Fatal1ty 990FX Professional mainboard which has AM3+ socket that supports both current FX "Bulldozer" chips as well as forthcoming FX "Piledriver" central processing units is now also compatible with AMD's AMP  (AMD Memory Profile) SPD settings which allow overclockers and enthusiasts to easily get more speed from their memory modules by choosing exact clock-speed and latency settings, which are present without faithfully harming the chips.
The new tech additions will allow the memory to run at 2.8 GHz or more up from the current frequency of 2.1 GHz, which by itself is a high memory speed.
Source: X-bit Labs