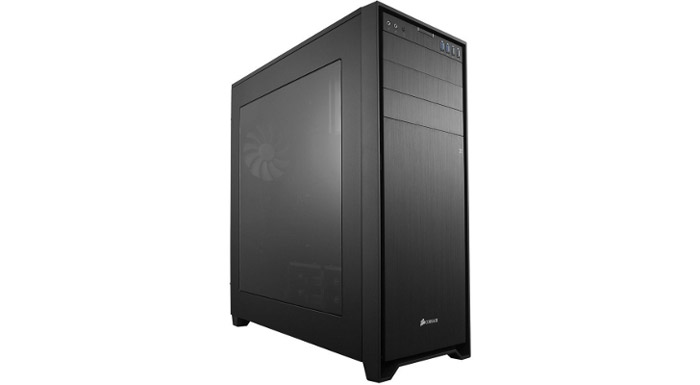 Corsair has announced a new computer chassis – the Obsidian 750D – that sits between the Obsidian 800D and Obsidian 650D and combines traits of both cases.
The Obsidian 750D measures 235 x 560 x 546 mm and weighs 9.5 kilograms. The chassis can take ATX, XL-ATX, EATX and HPTX motherboards and provides support for three 5.25-inch devices and up to six 3.5-inch and 2.5-inch drives. Four additional 2.5-inch bays can be installed along the motherboard; they can be accessed via the right panel. In addition the new Corsair chassis provides support for a variety of cooling fans in addition to the pre-installed 140 mm exhaust fan and the two 120 mm intake fans. The chassis also has two USB 2.0 and USB 3.0 ports as well as audio jacks.
The pricing of the Corsair Obsidian 750D sits at USD 250.

Source: Corsair