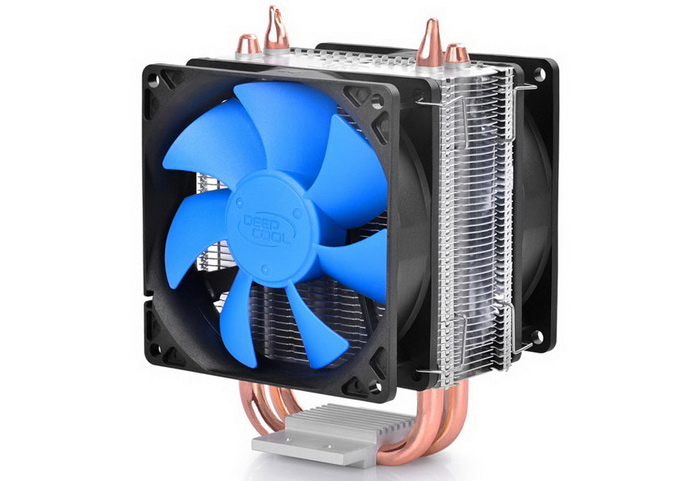 Deepcool, a maker of PC cooling solutions, has presented a universal CPU cooler by the name of Ice Blade 200M.
The Ice Blade 200M is a tower-type CPU cooler that measures 103 x 94 x 135 mm and weighs 343 grams. The cooler consists of aluminum fins and two 8-mm U-shaped copper heat pipes that take heat away from the processor. A 92-mm PWM cooling fan with Hydro Bearing technology cools the entire device. The fan spins at 900-2200 rpm and makes 17.8-30.1 dBa of noise. The CPU cooler supports all modern Intel and AMD processors starting from the ancient LGA 775 and Socket 754 CPU sockets.
The Ice Blade 200M price is still unknown.
Source: Deepcool