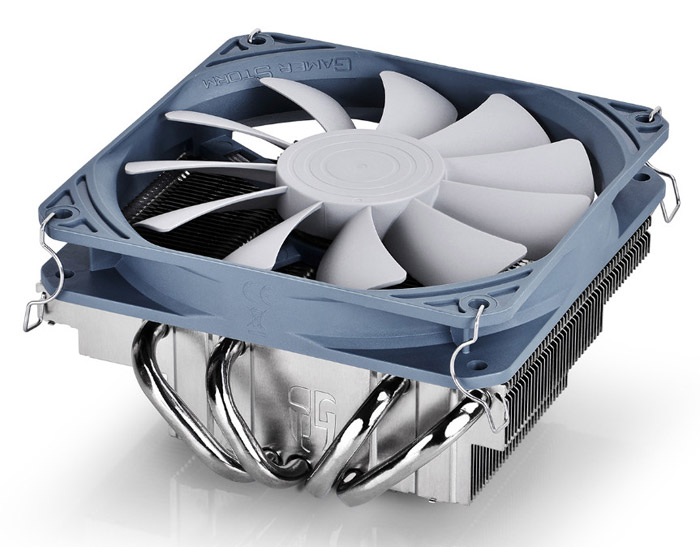 The maker of cooling solutions Deepcool has introduced the Gamer Storm Gabriel company product – a new low profile CPU cooler that has been designed for use with HTPC computers.
This is the reason why the Gamer Storm Gabriel is just 60 mm tall. The cooler is also 120 mm long on both sides and uses a 20 mm thick cooling fan that pushes up to 62 CFM at noise levels that reach 18.2 – 32.4 dBA at 900 – 1800 revolutions per minute. The fan cools the cooler construction that is based on an aluminium heat sink with a copper base and four 6 mm heat pipes.
The Deepcool Gamer Storm Gabriel supports Intel LGA 1150/1155/1156 processors and AMD 754/939/940/AM2(+)/AM3(+)/FM1 and FM2 processors. The TDP of these chips must not be above 100 watts.
The pricing of the new cooling fan is unknown.

Source: Deepcool