Just like with NVIDIA's Pascal GPUs, AMD's Radeon Polaris line has gotten its first bench results out weeks before the official launch. There are two pieces of news here – the Radeon R9 480 will have the Polaris 10 GPU inside and second – this video card will be a bit faster than the GeForce GTX 980 but will fall greatly behind the GTX 1080 if we believe the aforementioned first benchmark results.
That being said we have no reason for doubt since they come from the famous video card web site Videocardz.com. The test where Polaris 10 shone was 3DMark so the card might have better luck in other tests. Here's a picture for you: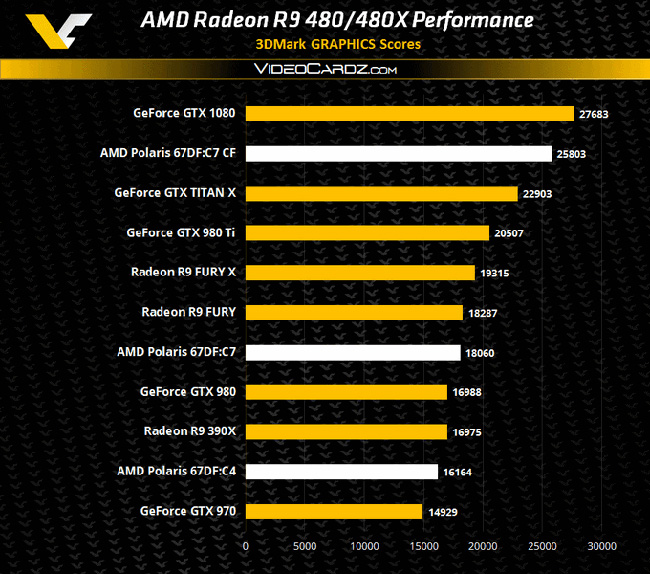 Judging from what we see we may say that with Polaris AMD will bring better energy efficiency than performance, but the company was clear on this a few months ago. Still, if Polaris 10 is just as fast as the GTX 980 (or faster), needs less power and costs less, the Radeon R9 480 will be a great deal.
The new AMD GPU generation is expected in a few short weeks so stay tuned for more information.
Source: Videocardz.com