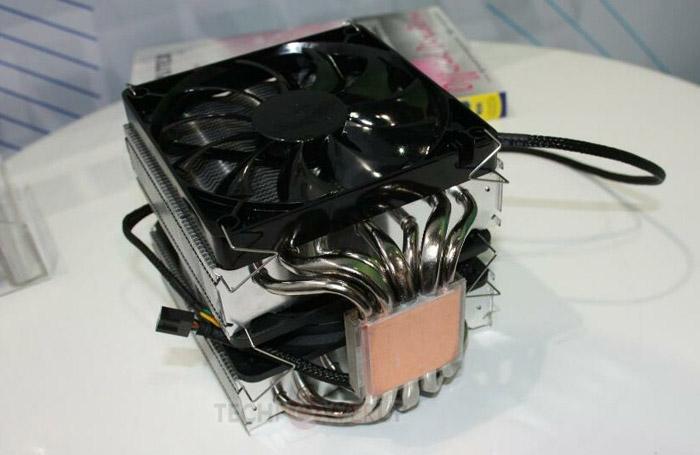 CPU cooler maker Gelid Solutions has launched a new flagship CPU cooling solution for both AMD and Intel processors – the so-called Black Edition.
Strangely enough the new CPU cooler is not entirely black – instead just the two cooling fans and fins are colored that way. The Black Edition is however one serious piece of cooling hardware – it comes with seven heatpipes and two fans – Gelid Slim 12 PWM and Gelid Silent 12 PWM but if you feel this is not enough you can install a third fan. The heatpipes are also different – you get three 8 mm heatpipes for the hottest area of the processor and then four 6 mm heatpipes for the CPU peripherals. The heatpipes also feature a special heatpipe array for better cooling and taking full advantage of the cooling capabilities of the CPU cooler.
Perhaps the best feature of the new CPU cooler is that it supports all contemporary CPU sockets – AMD AM2, AM2+, AM3, AM3+, FM1, FM2 and Intel LGA 775, 1155, 1156, 1366 and 2011. Measuring 109 x 126 x 160 mm the cooler weighs massive 990 grams and can be yours for USD 75 – and for this money you get Gelid GC-Extreme thermal compound with the cooler and a 5-year warranty too.
Source: Gelid Solutions