Following the recent release of the HP Pavilion dv4-5000 Ivy Bridge laptop, the US computer giant now launches the H8 desktop PC – albeit in Japan only for now.
The HP H8 desktop is game oriented while also being very powerful thanks to the included Intel Core i7-3770/3770K processor. For one thing, gamers can choose among AMD Radeon HD 7770, AMD Radeon HD 7950 and GeForce GTX 580 graphics cards.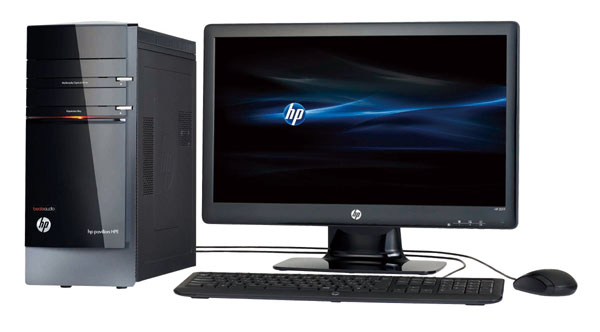 Inside the H8 you will also find 16 GB of DDR3 RAM, a SSD with up to 256 GB of capacity, a Blu-Ray drive and a hard drive that can go up to 3 TB of storage.
The H8 also supports USB 2.0, USB 3.0, Ethernet, Wi-Fi and Bluetooth and comes with HDMI, a card reader, DisplayPort and a keyboard and mouse set.
Source: PC Launches