The highly anticipated new Intel Ivy Bridge processors have been officially delayed until June 2012.
The news came out this past weekend with the company's executive vice-president Sean Maloney making an official statement that there is in fact a delay and that he "thinks" that the new 22 nm Ivy Bridge chips will only go on sale in June.
Such a delay has been rumored for quite some time with the information first coming out of certain notebook manufacturers. However up until now it was widely believed that Intel would ship limited quantities of 22 nm chips in April with wide availability in June, but it seems this is no longer the case.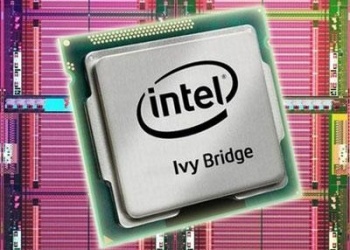 Intel previously planned to debut the new core on April 9, 2012. The delay still puts the Ivy Bridge chips release in Q2 but 8-10 weeks later than previously expected. Maloney also denied that the upcoming Ivy Bridge processors had been pushed back because PC vendors still had a huge inventory of Sandy Bridge processors. Instead he said that Intel has been having problems with its new 22 nm manufacturing process and this is the reason for the postponement.
The delay underlines the problems chipmakers face with increasingly smaller and more complex process nodes. Luckily for Intel, weak competition from AMD means they can afford to take their time and get it right.
Source: Techspot