According to new Intel information slides the highly awaited Intel Ivy Bridge core is to debut on April 29 this year.
The new processor core, built on a 22-nanometer technology, was expected in March 2012 first, but suffered an unexpected delay, which postponed it for June of this year. Apparently, and if the slides are correct, Intel has solved its production issues, which will allow the company to deliver the new chips earlier than expected.
Core i5 and Core i7 processors that will cost from 184 USD to 332 USD will represent the first Ivy Bridge CPUs on the desktop market. On the mobile front Ivy Bridge will be represented at first by Core i7 processors only.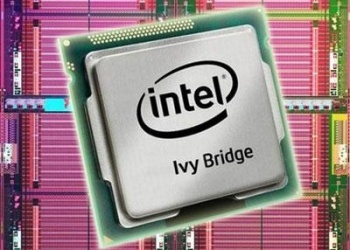 On April 29, along with the first Ivy Bridge processors Intel will also release the new Z77, H77, Z75, B75 desktop chipsets and the new HM77, UM77, HM76 and HM75 mobile chipsets.
On June 3 this year Intel will release a new batch of Ivy Bridge chips, consisting of five Core i5 models, along with two new chipsets – Intel Q77 and Q75. Budget oriented models such as Core i3 and Pentium processors on the new core will arrive in late 2012.
The new Intel Ivy Bridge based processors will feature a significantly improved integrated graphics core and better performance in applications when compared to the current Sandy Bridge core.
Source: Technews.bg