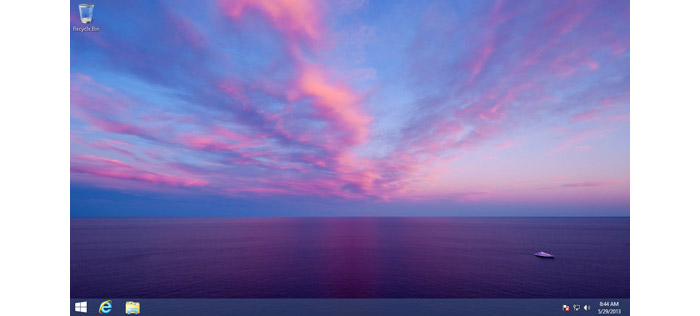 A new screenshot of Windows 8.1 just recently posted on the Internet clearly shows the existence of a Start button in the upcoming major Windows 8 update. Still, analysts expect that this major addition will not turn the fortunes of the failing operating system.
Don't get too excited – the new Start button will not work as the old Start buttons featured in older Windows versions but users will be able to customize the way it functions and therefore improve their comfort with Windows 8.1. So here's how the new Start button works – once clicked it triggers the new Start screen and not the legacy Start menu and will remain displayed on the desktop going forward. Users who press the hardware Windows Start button key on the keyboard will be getting the Windows 8 Start screen instead.
Other major changes that Windows 8.1 will bring include substitution of the stock Start screen with the All Apps view that includes a set of tile-like icons of all installed programs but they will not feature live updating functionality. The icons can also be arranged by usage with the most used ones coming up front. Windows 8.1 users will have the capability to boot directly into the desktop instead into the Windows 8 Start screen.
Windows 8.1 is expected to come out this summer with a number of changes and improvements including Internet Explorer 11, improved modern UI PC settings, enhanced SkyDrive, new tile sizes, new split-screen application options, new gestures, more personalization options and new applications. Furthermore the OS update will close the gap between Windows 8 and the mobile Windows Phone 8 operating system by tying services between the two. This is the reason why a Windows Phone 8 "Blue" update is expected later this year.
Source: X-bit Labs