Not so long ago Microsoft was forced to abandon the Metro moniker for the new Windows 8 GUI due to a possible lawsuit by German hypermarket giant Metro AG. From that moment on the new graphical user interface became known as "New User Interface" or even as "Windows 8-style UI". Guess what – now the Redmond software has a new name for the GUI – just "Windows 8".
This will undeniably create some confusion, as the OS itself is known as Windows 8. The name change has other consequences too. Starting now anything currently and formerly known as a "Metro-Style application" will now be officially labeled as "Windows 8 application." Anything referenced as "Metro user interface" will now be called "Windows 8 user interface." The "Metro design" term developers liked to toss around, describing that blocky, tiled look, now must be described as "Windows 8 design."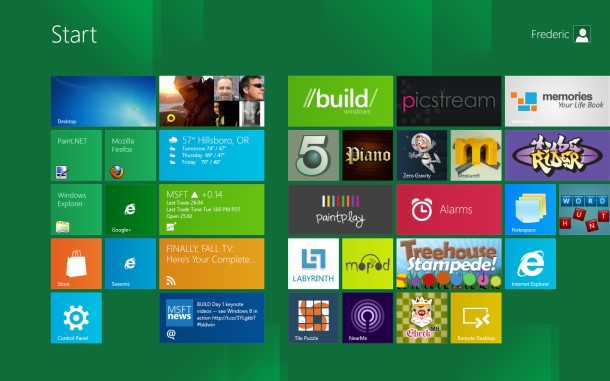 PC makers appear to have been informed of the change with Lenovo making a Windows 8 tablet announcement with the following words on the promo page: "Desktop and Windows 8 Apps", instead of  "Desktop and Metro-Style Apps."
The Metro moniker was in use for years during the development of Windows 8 so it may be a little hard to forget it but Microsoft does not have any other choice it seems. And so do we.
Source: Tom's Hardware