Ever since Windows 8 showed up on Microsoft's road map users and tech sites have speculated how many versions of the upcoming OS Microsoft would release. Well, there are hints that there will be ten.
Users of the recently released Windows 8 Consumer Preview and some tech web sites have found information in the registry of the operating system that clearly hints there will be 10 versions of Windows 8, which are expected to be as follows:
Windows 8 Prerelease ARM Edition

Windows 8 Prerelease Edition

Windows 8 Starter Edition

Windows 8 Home Basic Edition

Windows 8 Home Premium Edition

Windows 8 Professional Edition

Windows 8 Professional Plus Edition

Windows 8 Enterprise Evaluation Edition

Windows 8 Enterprise Edition

Windows 8 Ultimate Edition
Years ago Microsoft was only releasing a limited number of versions for its Windows operating systems (remember Windows XP – for a long time choice was limited to Windows XP Home Edition and Windows XP Professional Edition) but this came to an end first for the server operating systems that Microsoft was creating and in 2007 with the release of Windows Vista it came to an end for the average user too. Windows Vista was shipped in 6 different major versions and 2 years later Windows 7 followed suit when it arrived in 6 major versions as well (not to mention the K and KN editions).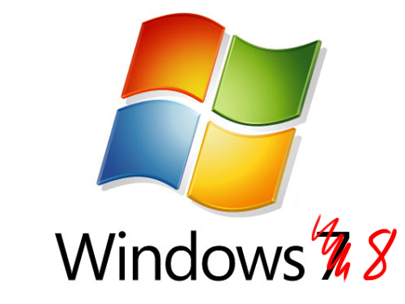 Microsoft explained the additional versions of Windows 7 by claiming that its huge customer base demanded more choices.
"When you have a customer base of more than one billion, two options can't satisfy all of their varied needs," Microsoft said in a document that it released at the time. "For that reason, we will continue to offer a few targeted SKUs for customers with specialized needs: For price-sensitive customers with small notebook PCs, some OEMs will offer Windows 7 Starter. For customers in emerging markets, we will make Windows 7 Home Basic available. Businesses have two recommended choices: Windows 7 Professional and Windows 7 Enterprise. Windows 7 Professional is recommended for small businesses and Windows 7 Enterprise is recommended for mid- and large-sized businesses that have a Software Assurance Agreement with Microsoft."
Microsoft, however, has not officially stated any number of versions for Windows 8. "We have not yet determined the editions or SKUs we will have for Windows 8," the company said in a statement. "During the testing process, we routinely listen to customer feedback in finalizing our offerings, to ensure they are competitive in the marketplace and offer a compelling value proposition to customers."
To run Windows 8 you need a PC with a 1 GHz processor (32-bit or 64-bit), 1 GB RAM (32-bit versions) or 2 GB RAM (64-bit versions), 16 GB hard drive space (32-bit versions) or 20 GB hard drive space (64-bit versions) and a video card that supports DirectX 9. According to Microsoft such a PC should provide "functionally equivalent experience to Windows 7".
Source: PC Mag