While everyone is expecting the upcoming AMD Fiji-based Radeon R9 390 graphics card with HBM memory, AMD will also release a new APU on the market this summer. The APU, which is codenamed Godavari after a river in India, will use Steamroller execution cores and GCN graphics and will refresh the already launched Kaveri APU line.
MSI has taken this market opportunity to release new FM2+ motherboards that come with full support for the Godavari APU line. There are eight new models that cover all form factors, including ATX, micro-ATX and mini-ATX, and there's also support the already released Kaveri, Richland and Trinity APUs. The new motherboards pack various features as well including but not limited to PCI-Express 3.0 x16, onboard LAN, SATA 3.0, USB 3.0 and more.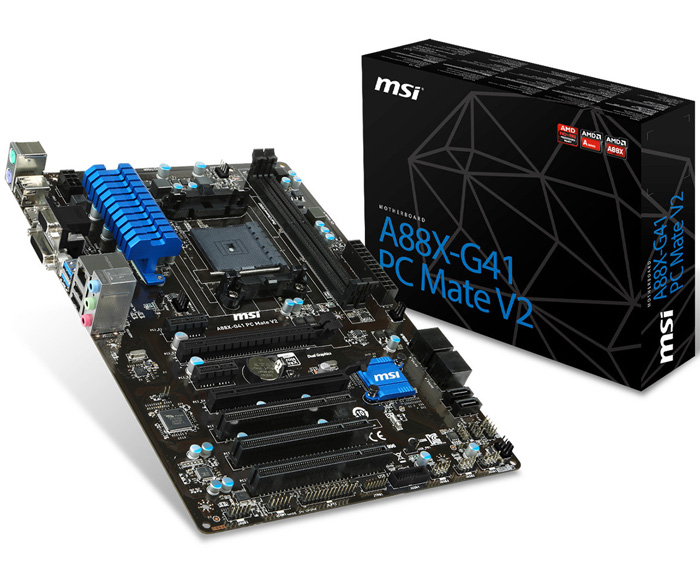 The new models belong to MSI's A88X, A78 and A68H motherboard lines and feature support for AMD Eyefinity, Military Class 4 high quality components such as Solid CAPs and Dark Chokes for extended hardware life and extra stability under extreme circumstances and PCBs with a new structure that limits EMI emissions. In addition to this all connectors have ESD protection against short-circuiting. MSI has spent some time thinking of overclockers as well – the new FM2+ motherboards include the one-second overclocking OC Genie 4 tool, the easy-to-use Click BIOS 4 and the Command Center software that combines features that let users monitor, fine tune and control the hardware that they have.
No word on pricing as of now.
Source: MSI