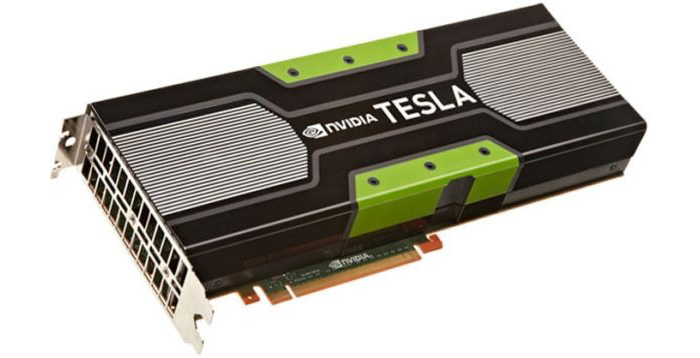 US graphics chip maker NVIDIA has officially announced the release of its all-new flagship professional graphics card – the Tesla K40 – designed for computations performed in high performance servers and supercomputers.
The new company product is based on the 28 nm GK110B chip on Kepler architecture and has 2880 stream processors. The chip is based on the older GK110 GPU used in the Tesla K20 cards but this one has 192 stream processors and one SMX unit disabled.
The rest of the specs include 12 GB of GDDR5 memory at 6000 MHz, a 384-bit memory bus, and a GPU that runs at 745 MHz (810 MHz/875 MHz Turbo). The graphics card reaches 4.29 TFLOPS of single-precision power and 1.43 GFLOPS of double precision. It also needs at least 235 watts of power.
The price of the newly launched card is not mentioned but it should be more than USD 5000.
Source: NVIDIA