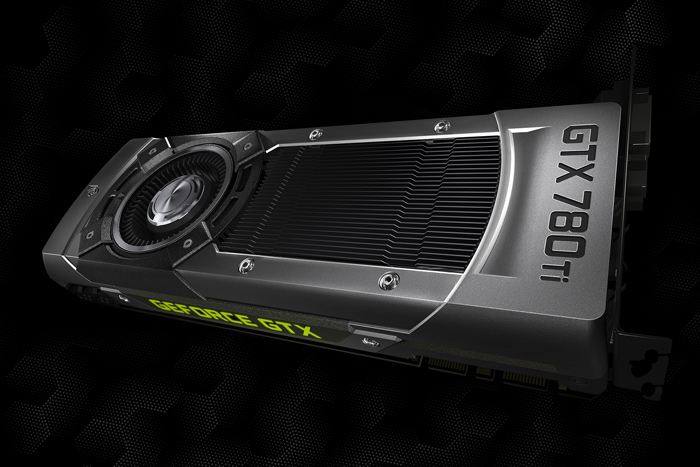 NVIDIA has officially launched the rumored GeForce GTX 780 Ti graphics card with the newcomer strongly looking to grab the title of the world's fastest single GPU card.
The GTX 780 Ti is based on GK110 silicon and comes with 2880 CUDA cores, 240 TMUs, 48 ROPs and a 384-bit memory bus. The GPU runs at 875 MHz (928 MHz in Turbo Mode) while the memory runs at the lightning fast 7000 MHz providing 336 GB/sec of bandwidth.
The GTX 780 Ti shares quite a bit with the GTX 780 – it has the same PCB and cooling and draws power through a combination of six-pin and 8-pin power connectors. The card supports PCI-E 3.0 and offers two DVI, one HDMI and one DisplayPort connectors.
Interested? Then the GTX 780 Ti can be yours for USD 699.99 but for this much money you also get keys for games such as Assassin's Creed IV: Black Flag, Batman: Arkham Origins and Splinter Cell: Blacklist. In addition you get a coupon for USD 100 off NVIDIA Shield's price.
Source: NVIDIA