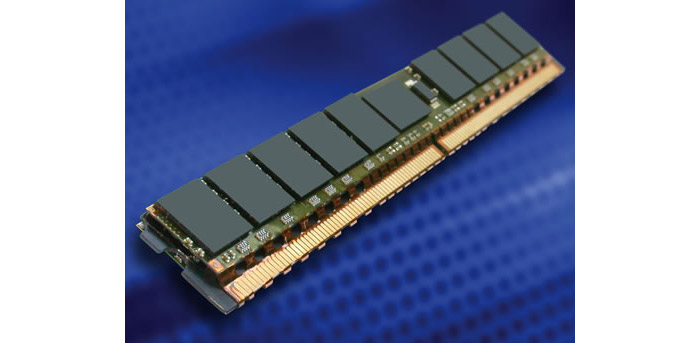 The US-based SMART Modular Technologies, Inc., a maker of memory modules, flash memory cards and solid state storage devices has announced the availability of 24 GB CoolFlex RDIMMs. This DDR3 memory operates at 1333 MHz at 1.35V and is especially suitable for servers that need plenty of memory.
The really unique feature of this memory is that it allows memory configurations that reach 384 GB. Usually servers configured with two processors and sixteen registered DIMMs are generally limited to a maximum memory capacity of 256 GB. When using 16 GB DDR3-1333 RDIMMs these systems can be fully populated. However, when switching to 32 GB four-rank RDIMMs, the maximum number of DIMMs per Channel (DPC) drops down to one. A system configured with two channels per processor and four DIMMs per channel can only be populated with one 32 GB RDIMM per channel for a total memory capacity of 128 GB. SMART's new 24 GB Coolflex RDIMM solves this constraint by allowing these systems to be fully populated with sixteen 24 GB RDIMMs totaling 384 GB and representing a 50 percent increase in memory capacity.
"With increasing data demands, our customers need a solution that will increase memory capacity and application performance while reducing power consumption," said Jim Ganthier, Vice President, Marketing and Operations, Industry Standard Servers and Software, HP. "Utilizing SMART technology within the HP ProLiant BL460c Gen8 server ensures users have an efficient system with expanded compute power for maximum performance."
The new SMART memory is available now. Pricing is unknown though.
Source: SMART Modular Technologies