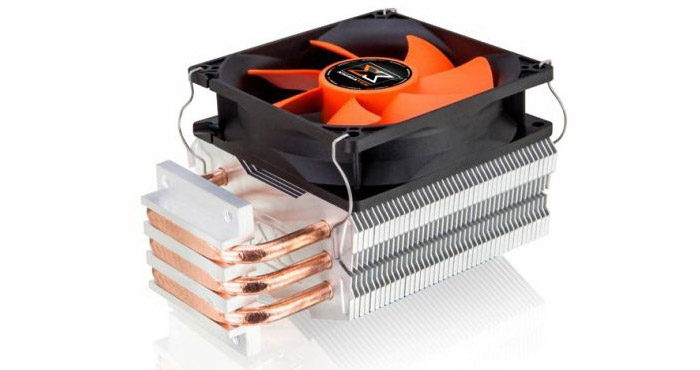 The well-known maker of various PC components Xigmatek has announced a new light and compact processor cooler known as LOKI II. The new model features universal compatibility and this makes it support all modern CPU sockets, including the latest Intel LGA 1150.
The LOKI II measures 134 x 92 x 50 mm and weighs 330 grams. The cooler features Heatpipe Direct Touch (HDT) technology and comes with four 6-mm U-shaped copper heat pipes that transfer heat to a 43-fin aluminum heat sink. A 92 mm cooling fan with Fluid Circulative Bearing technology cools the heat sink. The fan spins between 1200 and 2800 rpm and makes as much as 28 dBa of noise.
The LOKI II supports Intel LGA 775/1150/1155/1156/1366 and AMD AM2/AM2+/AM3/AM3+/FM1/FM2 processors with TDP of up to 130 watts. The pricing and the release date of the LOKI II are still unknown.

Source: Xigmatek