The Korean company Zalman has joined the AMD graphics camp in a bid to capture market share in the graphics card business.
Zalman has been known to computer enthusiasts for years, making innovative, attractive, and effective cooling solutions for microprocessors and video cards as well as power supply units and cases. The company has now become an AMD Radeon add-in-board (AIB) partner and starts its lineup with some midstream and upper end models.
It's a logical move for Zalman to enter this business as the company has rich experience when it comes to high-end graphics card cooling solutions. In addition Zalman can secure printed circuit boards from major foundries such as PC Partner, Hightech Information Systems, or TUL, and assemble its coolers on top of them.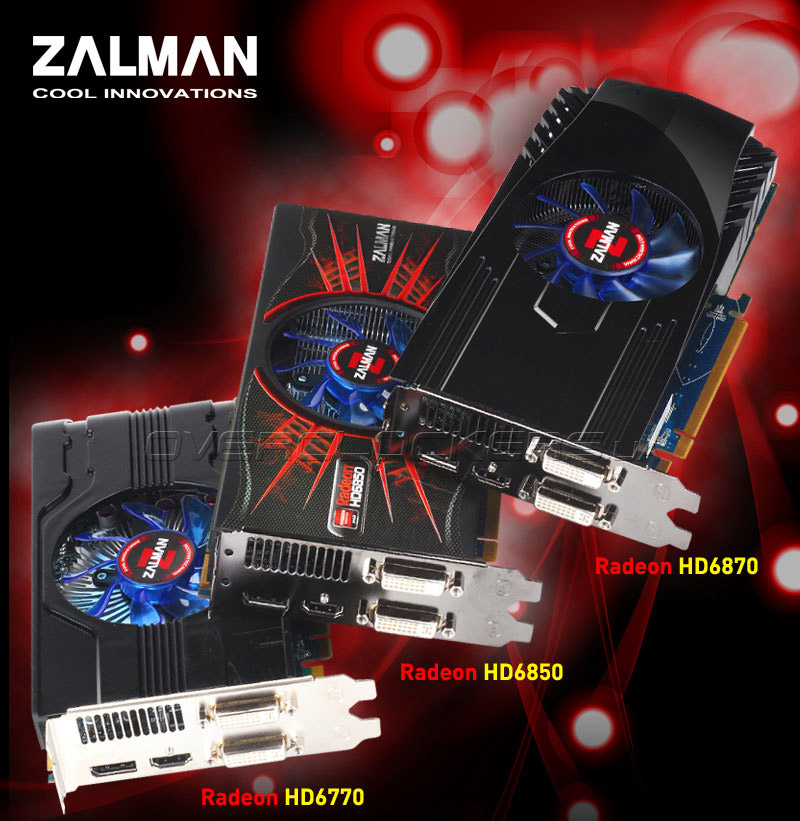 Zalman will officially enter this market on December 13, 2011 with three new models of graphics cards based on Radeon HD 6870, HD 6850, and HD 6770, with AMD reference clock speeds. The models will be called Zalman HD6870-H, Zalman HD6850-H and Zalman HD6770-H and will offer two DVI ports, one HDMI and one DisplayPort. They will also feature dual slot cooling systems with a centered fan and an aluminum heatsink and will be blue colored. Supported technologies include PCI Express 2.1, HDMI 1.4, DirectX 11, AMD Eyefinity, CrossFireX, HD3D and PowerPlay.
Recommended prices are as follows:
Zalman HD6870-H (Radeon HD 6870): $190;

Zalman HD6850-H (Radeon HD 6850): $168;

Zalman HD6770-H (Radeon HD 6770): $124.
Source: Overclockers.ua