Fans of 3D graphics, gaming and cooling devices have another reason to be happy – the well known Zalman company will not only start selling own-branded videocards but they will also come with well known and efficient Zalman cooling solutions.
Reasons for this claim are pictures of first Zalman videocards that have surfaced on the Internet. The official release of these cards will happen at CES 2012 which will be held in Las Vegas in the USA.
The first leaked picture is of a videocard based on AMD Radeon HD 6770 technology, while the second picture shows a NVIDIA based graphics cards with a heatpipe cooling solution and two 100 mm fans.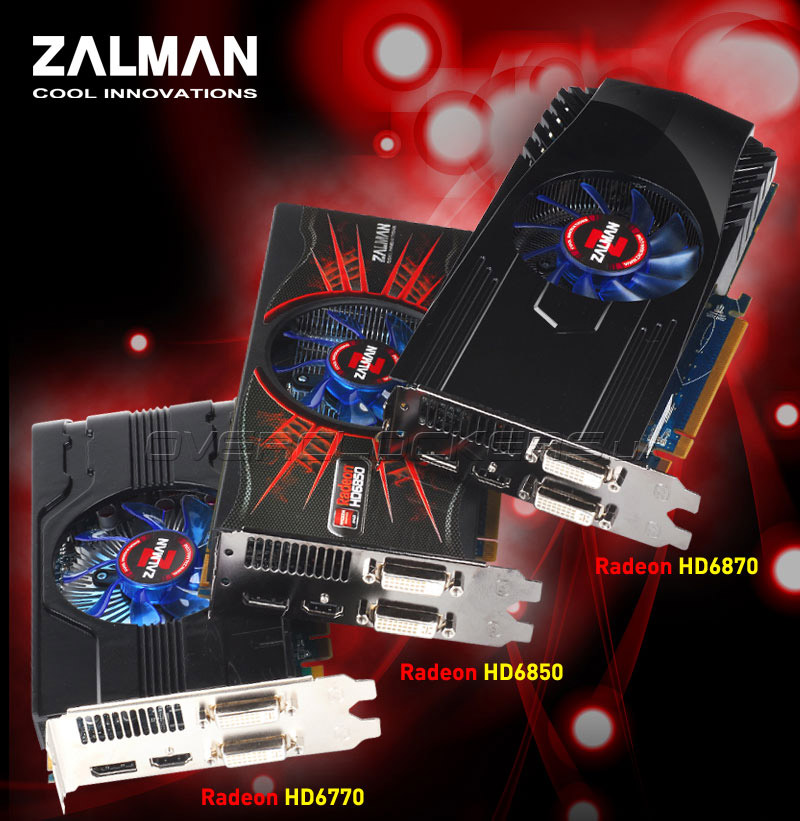 Later on Zalman will also launch graphics cards based on NVIDIA chips, as the aforementioned picture confirms.
Source: Overclockers.ua