New Savvio® HDD uses 70% less power than competing 3.5-inch hard drives, and is a key component in Seagate's new Unified Storage™ architecture

Seagate (NASDAQ:STX) today introduced the world's fastest and greenest drive – the Savvio 15K.2 HDD, the new 15K-rpm addition to the Savvio family of 2.5-inch SAS 2.0 enterprise solutions. Savvio 15K.2 HDD delivers the industry's highest hard drive performance and reliability as well as adding a self-encrypting drive option, all while maintaining Seagate's industry leading, record low power consumption. The Savvio 15K.2 hard drive and the previously-announced Savvio 10K.3 hard drive are both part of Seagate's new Unified Storage architecture which converges disk drive interfaces, form factors, and security features into a common best-of-breed platform for powerful, yet simple storage solutions. Together, Seagate's Unified Storage architecture and the Savvio hard drive family improve manageability, integration, security and performance benefits for IT departments while ensuring business continuity with no compromise.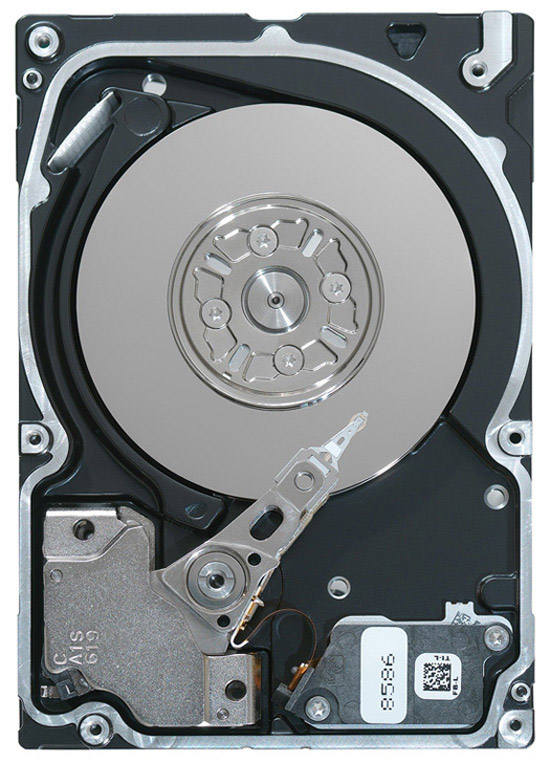 The Savvio 15K.2 HDD is offered in the server capacity sweet-spots of 146GB and 73GB with a SAS 2.0 interface running at 6Gb/s speeds. This enables larger topologies, 100% faster data throughput and higher signal strength over greater distances – dramatically increasing storage scalability. As a result, Savvio 15K.2 hard drives are ideal for RAID configurations, and ultimately provide up to 115% greater system-level performance when compared to systems based on 3.5-inch server-class drives. And with Seagate's onboard PowerTrim™ technology, Savvio 15K.2 drives dynamically reduce power consumption up to 70% over comparable 3.5-inch 15,000-rpm drives. In addition, the Savvio 15K.2 HDD is the only 2nd generation 2.5-inch 15,000-rpm drive backed with field-proven, enterprise-grade reliability. The Savvio 15K.2 HDD is also the first small form factor 15K enterprise self-encrypting drive that uses Advanced Encryption Standard (AES) government-grade encryption, enabling protection of information throughout a drive's lifecycle and especially upon retirement when the drive leaves the data center.
"Server and storage array requirements in the enterprise today are especially focused on lowering power and cooling costs; satisfying growing application performance needs; and meeting government and industry compliance regulations," said Sherman Black, senior vice president, Marketing and Strategy, Core Products Group, Seagate Technology LLC. "The Savvio® 15K.2 drive and our Unified Storage™ architecture, address these needs head-on, by providing IT departments with a best-in-class foundation that reduces storage complexity, costs, and provides peace of mind."
"Customers can lower risk and costs through the reduced power consumption, high performance and data availability 2.5-inch small form factor hard drives offer," said Ron Noblett, vice president, Shared Engineering Services, Industry Standard Servers, HP. "By pairing the industry's leading x86 platform – HP ProLiant – with Seagate's Savvio® 15K.2 drives, customers have access to a high-performance solution to meet their demanding business application needs."
"The launch of these drives will help Dell PowerEdge server and PowerVault storage customers realize higher density, increased performance and a reduced power envelope compared to similar 3.5-inch solutions," said Darren Thomas, vice president and general manager for Dell's Storage Business. "This helps our customers get improved time to data without being penalized with lower capacity or higher electric bills."
Seagate Unified Storage architecture delivers long-term business sustainability
Historically, the variety of drive interfaces, form factors and now, security solutions, can add complexity and increase costs for both IT professionals and OEMs. Making the wrong choice today creates storage islands in the data center with no easy path for upgrades – further complicating an already complex environment. The Seagate Unified Storage architecture converges best-of-breed technologies (Serial Attached SCSI, Small Form Factor and Self-Encrypting Drives) into a foundation for powerful yet simple storage that boosts business and operational efficiency while reducing cost and complexity.
The Seagate Unified Storage architecture delivers a storage foundation for companies that are proactively ensuring the long-term sustainability of their business through best-in-class IT practices. Companies will avoid the risk of impacting their own product quality, competitiveness, or profitability when their storage system infrastructure and data center footprint is optimized across power, cooling and performance density. Because the role of small form factor drives are important to the long term efficiency and sustainability of any data center enterprise, Seagate will be extending this component into all tiers of its Unified Storage architecture in the future.
"Standardizing on enterprise-class small form factor disk drives with a SAS 2.0 interface, like Seagate's Savvio® 15K.2 drive, will allow for economies of scale for the storage industry," according to John Rydning, IDC's Research Director for hard disk drives. "IDC expects that shipments of small form factor enterprise class drives into enterprise storage solutions will overtake traditional 3.5-inch enterprise class drives in the marketplace by 2009."
"LSI continues to take an active role with Seagate in helping to deliver on next-generation enterprise storage requirements," said Phil Bullinger, executive vice president, Engenio Storage Group, LSI. "Transitioning to a small form factor platform with built-in security and 6Gb/s SAS is a powerful combination for the new Seagate® Unified Storage™ architecture. LSI supports this transition and sees it aligning well with our customers' needs."
Government-Grade Security to Reduce Drive Retirement Costs & Complexity
Delivering on Seagate's commitment to add security features throughout its product portfolio, the Savvio 15K.2 and 10K.3 drives are offered with optional Self-Encrypting Drive (SED) technology and provide government-grade data security through the drive's life cycle. SED technology makes drive retirement and disposal easy by eliminating the need for the numerous manual processes involved which are often incomplete, complex, expensive, or prone to error. For critical information that must remain secure, and because all systems are eventually retired, whether being relocated, re-purposed, or disposed of, the information on a Savvio® SED drive remains AES-safe.
Savvio Availability
Both the Seagate Savvio 15K.2 and Savvio 10K.3 drives are expected to begin shipping in December, with models featuring SED expected to be available during the first quarter of 2009. For more information about the Savvio family of drives, in addition to Seagate's other enterprise storage solutions, visit www.seagate.com.
Media professionals can access broadcast and web-ready videos and photos at Seagate's Broadcast Center – http://seagate.mediaseed.tv/