The big news this week should be the release of Amazon's Kindle Fire 2 tablet that will have the hard task of reaching the same success the first Kindle Fire had. Not surprisingly just a few days before the official release the first pictures of the device were leaked to the Internet – and brought a surprise with them.
Expected to feature a 10-inch display, the Kindle Fire 2 will come with a 7-inch screen instead and will arrive in two versions – one that features a number of hardware enhancements and a higher price and another less capable model that comes at a lower cost. The two tablets will look alike and will have the same user interface, but the more powerful model will have a faster processor, an integrated camera, more storage space, HDMI and volume control keys.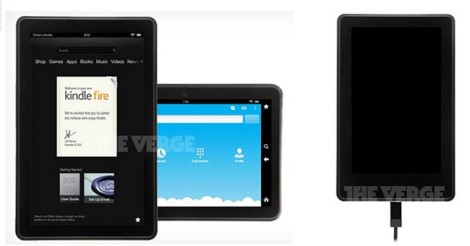 Pricing right now is unknown but analysts expect the Kindle Fire 2 to sell at a price point very close to that of the Galaxy Nexus – which will be the Kindle Fire 2's main competitor.
(picture courtesy of The Verge)

Source: Devicebox.ru