Apple's Taiwanese supply chain representatives claim that the single LED back-light bar which was designed for and used in the iPad 2's 1024 x 768 resolution display is simply inadequate for maintaining and strengthening the brightness of the iPad 3's planned upgrade to a double pixel density known as "Retina Display". The resolution of the new display is rumored to be in the vicinity of 2048 by 1536 pixels.
Apple has already received two new solutions to this problem including one that features a single-bar form factor but with two LED chips inside.
The US company however considers a second option that uses dual-LED light bars inside the iPad 3 — one on the left and one on the right. This alternative also represents a solution to the earlier heat dissipation and battery consumption problems that developers have encountered.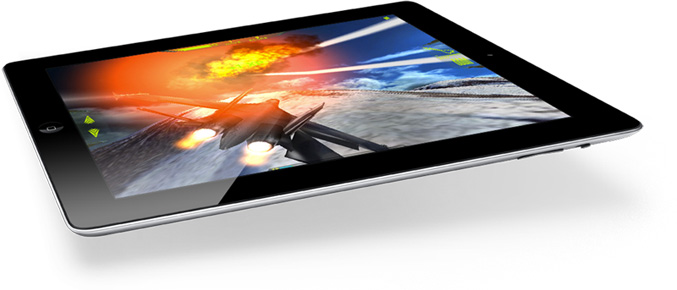 It is already known that the iPad 3 will be delayed due to difficulties with the higher resolution displays and new LED backlight design. Despite this Apple has been receiving necessary components for the new tablet since October 2011 and the company is sure it will be able to produce 2 million iPads by the end of December 2011 and launch the new tablet in March of 2012.
The new iPad is expected to use a quad-core A6 processor based on either Samsung's or TSMC's 28-nanometer process technology. Other expected new features include a redesigned and smaller dock connector that will allow Apple to decrease the tablet's thickness, and a thinner and lighter battery pack, which meets the CTIA IEE 1625 standard for better quality and safety reliability and will reportedly offer a longer battery life than the battery found in the iPad 2.
Source: AppleInsider