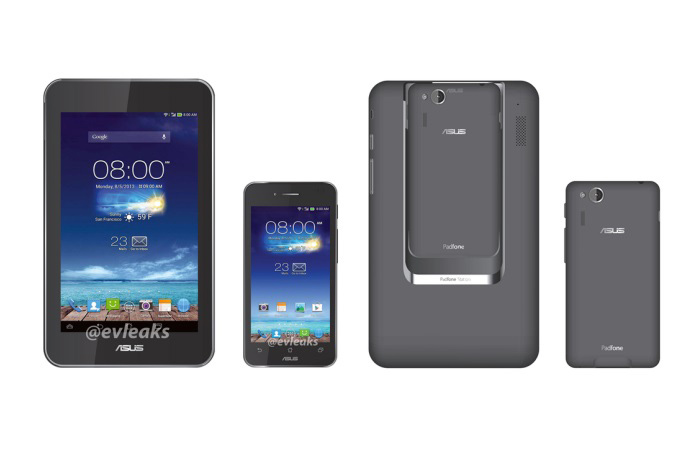 The Taiwanese tech giant ASUS has presented its hybrid PadFone Mini device after months of waiting. The new device combines a smartphone and a tablet in a single dock that can be taken apart in case of need.
The smartphone measures 129.3 x 65.6 x 8.7 mm and weighs 105 grams. The device has a 4.3-inch Super IPS display at qHD resolution (540 x 960 pixels) and is based on a Qualcomm Snapdragon 400 processor with two cores at 1.4 GHz and integrated Adreno 305 graphics. The smartphone also includes 1 GB of RAM, 16 GB of internal memory, a microSD card slot, a 2 MP front camera, an 8 MP rear camera with autofocus and flash, 802.11n Wi-Fi, Bluetooth 4.0, a GPS receiver and a 1500 mAh battery. The device supports two SIM cards and works with Android 4.3 Jelly Bean.
The tablet measures 199.9 x 119.5 x 11.8-17.7 mm and weighs 310 grams. These dimensions include a 7-inch Super IPS display that works at 1280 x 800 pixels and a battery that offers 2200 mAh of power.
The ASUS PadFone Mini is now available in three colors. The retail price of the device is USD 405.
Source: ASUS