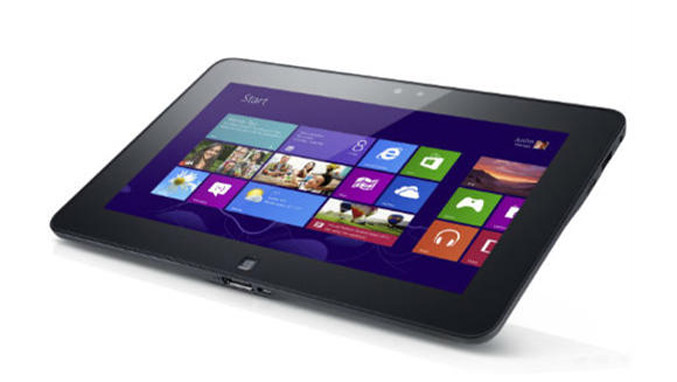 With the launch of Windows 8 just weeks away Dell has decided to go ahead of the competition with the launch of the Latitude 10 – a Windows 8-powered business tablet.
The Latitude 10 is based on an Intel Clover Trail chip and boasts a 10-inch display just like the name hints. The device also has 2 GB of RAM and 128 GB of storage – all housed in a chassis that is just a little over 10 mm thick. There's also an 8 MP camera at the back and a 720p camera up front and if you choose to use the additional metallic productivity dock you'll also enjoy Wi-Fi and Bluetooth support, four USB 2.0 ports, an Ethernet port and HDMI. Another plus is that the Latitude 10 comes with a user-exchangeable battery so you won't have to buy a new tablet once this one's battery dies. The tablet also has a fingerprint reader and a smart card reader as additional security features. However, these features will be available in the beginning of 2013.
The tablet is business-oriented for the most part so don't expect a lot of power out of it but the Windows 8 support is surely a nice thing.
Pricing for the Latitude 10 will be unveiled next week.
Source: MobileMag