The recently leaked Dell Latitude 10 seems not to be the only Windows 8 capable tablet to be released by Dell as the US computer maker is reportedly working on an XPS 12 convertible tablet that will also run the upcoming Windows 8 OS.
Please bear in mind that all information disclosed here is preliminary but if it's correct then the upcoming XPS 12 tablet will be able to function as both a computer and a tablet and may at some point in time be regarded as an ultrabook.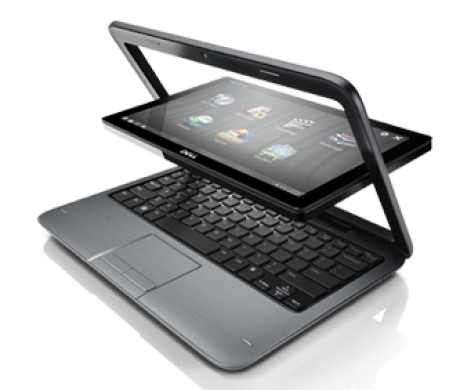 The XPS 12 will come with a 12.5-inch display and a thin and light design with a case that is just 0.79 inches thick. The whole device will weigh just 3.1 pounds thanks to its lightweight aluminum and carbon fiber case. The XPS 12 should also include "Intel Smart Connect" and "Rapid Start" technologies that suggest the inclusion of an Intel Ivy Bridge processor and a SSD. The device on the other hand will surely come with a sturdy Gorilla Glass and a mechanism that can swiftly convert the device from a tablet to a notebook similar to the one found in the discontinued Dell Inspiron Duo netbook.
Again, all information here is preliminary so it's not a surprise there's no information whatsoever regarding release date and pricing.
Source: Liliputing.com