The new Apple iPad has been the hottest topic lately and especially since the new tablet was launched on March 16. Among the numerous improvements of the tablet is the new Retina display, packing 2048×1536 pixels in a 9.7-inch display. In fact Apple has packed the pixels so tightly you can't really see them while holding the tablet about 15 inches from your face.
The Retina display, however, has been beaten by the company Fourth Dimension and its newest 1-inch displays that have been designed for virtual reality screens that you can wear right in front of your face.
Until recently Fourth Dimension was working on 720p and 1080p displays but now the company boasts it has a working 1-inch 2048×1536 display.
In other words, it has just as many pixels as the 2012 iPad, but it's only 1 inch rather than 9.7 inches. And instead of holding the screen 15 inches from your eyes, the prototype is meant to be used about an inch from your eyes.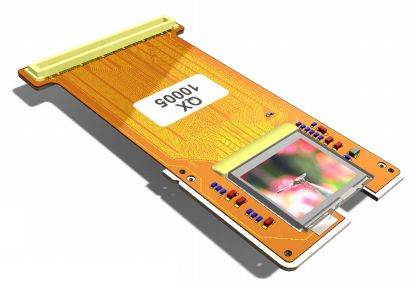 Placing such displays on goggles and sticking them right into your face can enable virtual reality systems that offer life-like resolution for movies, video games, and other content.
At the moment such a system costs around 2000 USD, but given that just a few years ago a HDTV cost around 5000 USD the price may not seem to be that high. And with time passing by it will surely go down.

Source: Devicebox.ru