Tablets are known to fail even after the slightest shock but there's a new type of tablet coming out of the company Getac – the Z710 – a new sturdy tablet that can withstand extreme conditions including shock, dust and water.
To achieve this the Z710 fully complies with the MIL-STD810G/IP65 standard and comes with a sturdy case, Gorilla Glass technology and a rubber outer case. To ensure that the tablet can also be used whilst wearing gloves, Getac has implemented the LumiBond technology, which provides recognition for gloved input. The tablet can be operated between -20° C and 50° C, while stored data should retain its integrity between -40° C and 71° C.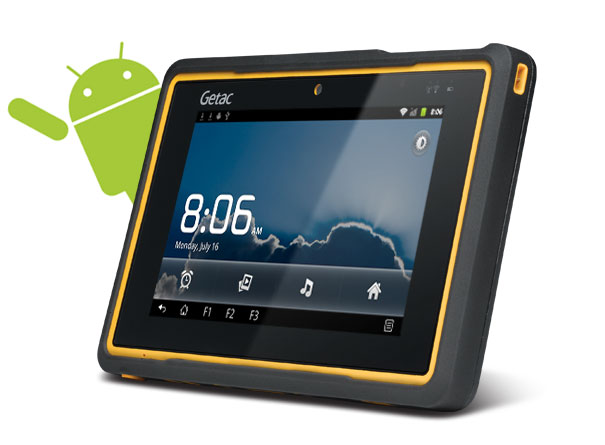 Hardware specs are not as impressive though – the Z710 offers a dual-core TI OMAP 4430 processor at 1 GHz, 1 GB of RAM, 1 MP front-facing camera, 5 MP rear camera, Bluetooth 2.1, Wi-Fi and Android 2.3. You can also get 3G but at an additional cost.
The Getac Z710 with Wi-Fi will cost around 1500 USD, while the 3G version will sell for 1800 USD.

Source: UK.Hardware.info