The famous US chip manufacturer Intel has announced the reference design of a new 7-inch tablet that is oriented towards the education market.
The novelty can run either Windows 7 or Android and extends the company's Classmate PC efforts towards students in developing countries.
Coming under the Studybook moniker, the new tablet is rather rugged being made of plastic that has been designed to resist spills and survive drops of up to 27-inches on a concrete block. It also has a rubber band reinforcing the bezel and around the ports to keep sand and other elements out. As to the specs, the Studybook comes with an Intel Z650 Atom "Oak Trail" CPU at 1.2 GHz, 1 GB of RAM, a touch screen that supports 1024 x 600 pixel resolution, USB 2.0, HDMI, microSD/SIM slots, Wi-Fi, dual cameras and varying amounts of built-in memory that ranges from 4 GB to 32 GB, all weighing 650 grams.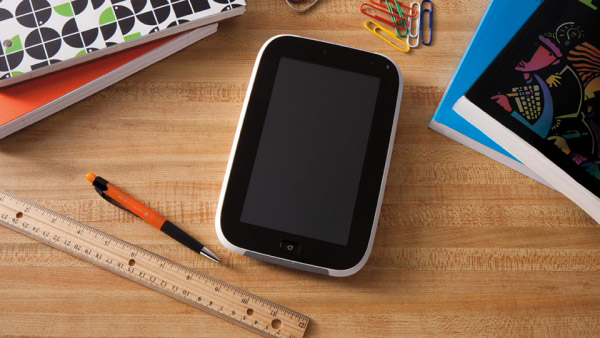 To finish all specifications we need to say that according to Intel the battery lasts for up to 5.5 hours of active usage. Software-wise it can run Windows 7 as mentioned but do not expect it to come with Android 4.0 – instead the tablet will give you to opportunity to run Android 3.0 "Honeycomb".
The new tablet will be made by licensed companies close to Intel and will be distributed to local OEMs. The pricing has not been set yet, but Intel expects the Studybook to retail for a price that is between 199 USD and 299 USD.

Source: Techspot.com