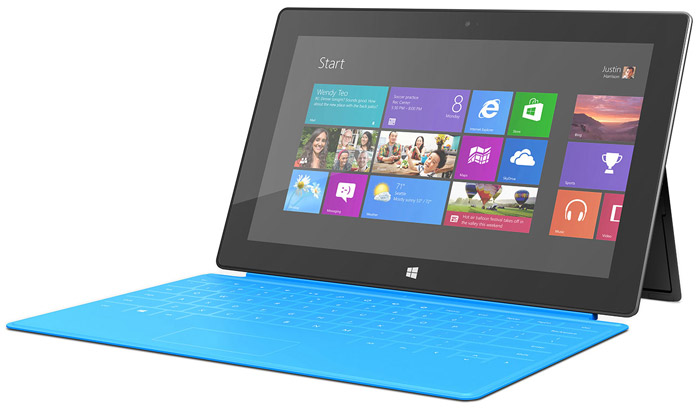 Windows 8 does not come alone in this world – along with it Microsoft has launched Microsoft Surface RT – the first company tablet running Windows RT. The new Surface RT is based on a quad-core ARM Cortex-A9 chip residing within an NVIDIA Tegra 3 SoC and provides all new Windows RT experience for all users out there.
Apart from the software and the new OS the Surface RT packs 2 GB of RAM and 32 GB or 64 GB of storage and a 10.6-inch display working at 1366 x 768 pixel resolution. Users will be able to pick the device worldwide starting today – and you can choose among black, white, magenta, cyan and red for your favorite color.
The Surface RT costs USD 499 for the 32 GB model without Touch Cover, USD 599 for the model with 32 GB of storage and Touch Cover, USD 699 for the model with 64 GB of storage and Touch Cover. The Touch Cover itself costs USD 119 when sold separately.
Source: Microsoft