Samsung Electronics together with  Nouvoyance will demonstrated at SID Display International Symposium next week the industry's first 10.1-inch LCD display with WQXGA (2560 x 1600) resolution, designed specially for tablets.
The new display uses PenTile technology, that allows achievement of  300 dpi resolution with  a 300 cd/m2 of luminance, while consumes 40% less power. This  technology also renders the same resolution as RGB stripe with 33% fewer subpixels.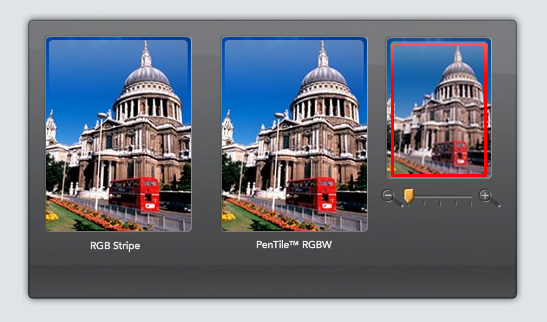 "Samsung's PenTile display technology is the only display technology that operates at 40 percent less power yet provides twice that of Full HD-viewing performance for consumers compared to legacy RGB stripe LCDs. There is no other commercial display technology on the market today that offers this high of a resolution and pixel density in a 10.1-inch size display," said Dr. Sungtae Shin, Senior VP of Samsung Electronics.
The new display is expected to become commercially available later this year.