Toshiba Europe announced the successor of STOR.E ALU external hard disk drive – the STOR.E ALU2. The new drive comes in two different versions: A 2.5" hard disk version, offering storage capacity up to 640GB and the other, a 3.5" hard disk providing storage space of up to 2TB.
Both drives have robust aluminium case comes in two different colours – silver and cappuccino brown. The 2.5'' STOR.E ALU2 model, measures 129mm x 14mm x 74mm, weights 175, USB powered  and is designed for users who require a portable device that performs well on the go and at home, while the 3.5" model with a 24 Watt 12V/2A power supply is intended for stationary use at home or in the office.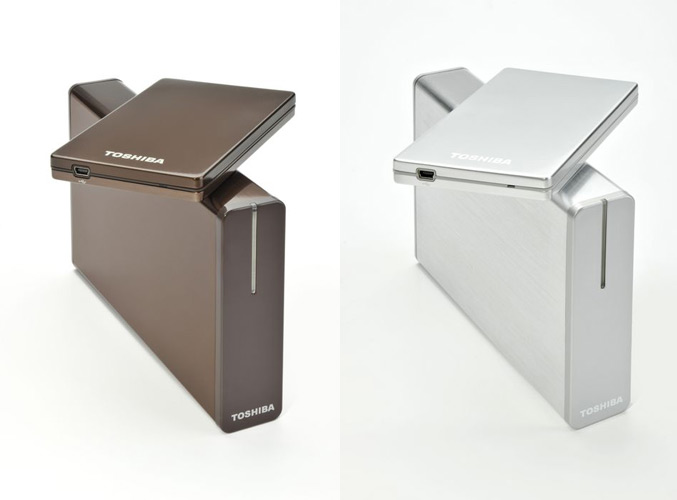 The STOR.E ALU2 will be available in the second quarter 2010 throughout Europe, Middle East and Africa.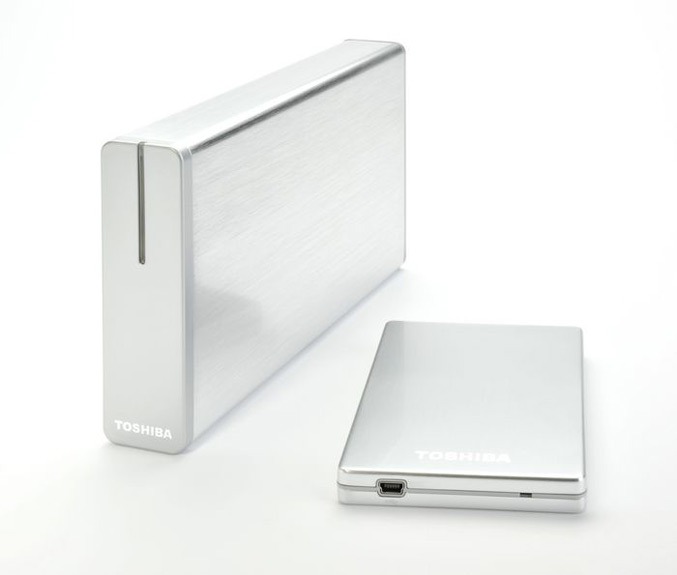 Specification:
STOR.E ALU 2 2.5″
Storage capacity: 320GB, 500GB, 640GB
USB power / data connection
Size: 129mm x 14mm x 74mm
Weight: 175g
High Speed USB 2.0 interface
Interface transfer rate up to 480 Mbps
System requirements: Windows® XP / Vista / Windows 7, USB port
Accessory included: USB cable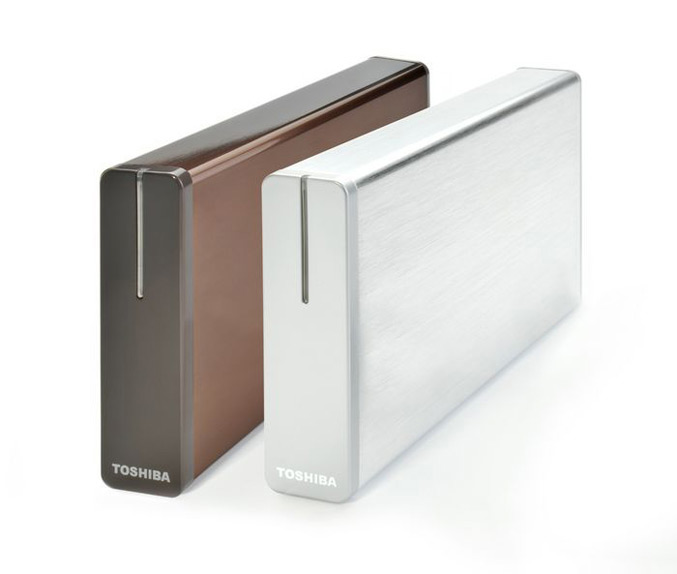 STOR.E ALU 2 3.5″
Storage capacity: 500 GB, 640GB, 1TB, 1.5TB, 2TB
Power supply: 24W 12V/2A
Size: 116mm x 34.5mm x 208.5mm
Weight: 1170g
High Speed USB 2.0 interface
Interface transfer rate up to 480 Mbps
System requirements: Windows® XP / Vista / Windows 7, USB port
Accessories included: AC adapter, USB cable