It's official: Toshiba today formally launched its entry into the Small, Cheap Computer arena, following Dell's lead and equipping the Linux version with Ubuntu 8.04.
The NB100 is an 8.9in model – the display resolution is 1024 x 600 – and powered by Intel's 1.6GHz Atom N270. Depending on the version you choose, it'll come with 512MB or 1GB of memory and up to 120GB of hard drive capacity.
There's a 0.3-megapixel webcam, 802.11b/g Wi-Fi and the usual complement of USB, VGA, audio and Ethernet ports.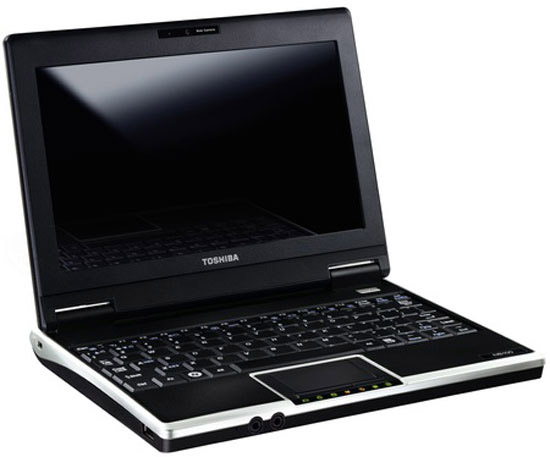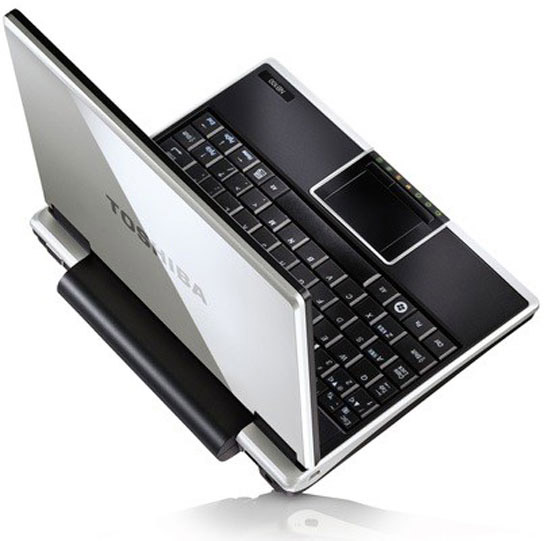 Toshiba's NB100: standard SCC spec
Toshiba claimed at battery life of just shy of four hours. It didn't state a battery capacity, but the pics suggest we're looking at a big, six-cell pack.
NB100 comes in three different colours: "Cosmic Black", "Champagne Gold" and "Bright Silver". Don't fancy Linux? Then pick the other OS option, Windows XP.
The NB100 goes on sale next month and Toshiba's now saying prices will start at £260 (or about $472), and the laptops will be on shelves this October.