WD® , the world's leader in external storage solutions, introduced its newly redesigned My Book® World Edition™ network storage drive, simplifying the critical but tedious task of backing up an entire household's precious files. Designed for consumers who have multiple computers on a home network, the new drive will be available in 1 terabyte and 2 terabyte capacities, and is compatible with PC and Mac® computers.
Consumers are amassing increasing amounts of digital media on their computers, including irreplaceable photos, movies and documents. While 70 percent of users in a recent WD study of 1,500 U.S. consumers claimed to be "backing up," most use sporadic, tedious processes such as copying to CDs/DVDs or USB thumb drives. Having several computers multiplies the work. My Book World Edition network drives are designed to automate and simplify the backup chore for the 36 million networked homes in the U.S. according to research firm Parks Associates. Just plug the My Book World Edition drive into a network router, click a few buttons and the My Book World Edition storage device backs up the files from all the PCs and Macs on the network. Any changes to the files on these computers are automatically and continuously backed up to the drive.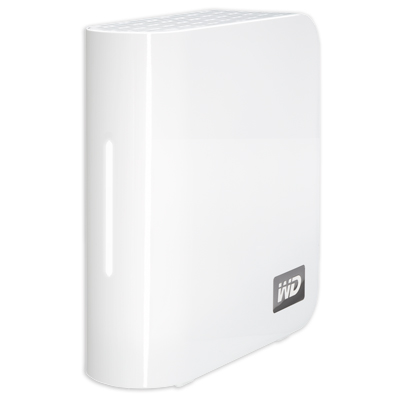 "For easier safekeeping of personal files and media collections stored around the home, families need network storage solutions with true plug-and-play installation, automatic backup capability and familiar file organization," said Kurt Scherf, vice president and principal analyst with Parks Associates. "With My Book™ World Edition, WD is delivering peace-of-mind for users who want to easily back up all their computers, as well as bringing to the table media centralization, streaming and remote access functions for more advanced families."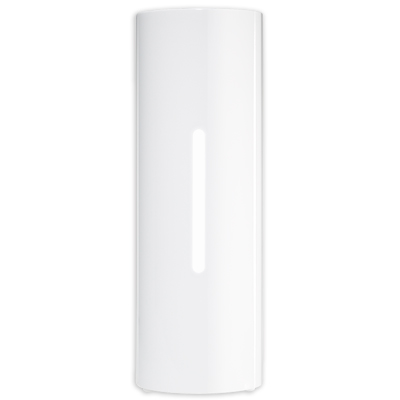 My Book World Edition's massive capacities are available from any computer in the home. Combined with high performance, this makes it easy to build a shared digital media library. Music, photos and videos can be streamed directly from the My Book World Edition drive to any PC, Mac or connected DLNA® media player (such as Microsoft® Xbox 360 and Sony® PlayStation®3 game consoles, wireless digital pictures frames or TVs) using the integrated UPnP (Universal Plug and Play) media server and iTunes® Music server software. Families can also securely access and share their centralized files from anywhere in the world where they have access to the Internet, using the My Book World Edition drive's Web remote access service.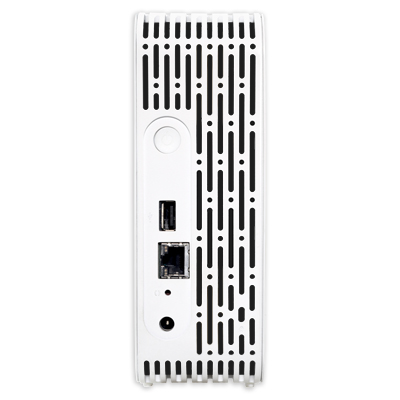 "Finding a simple way to stay backed up can be a daunting task for consumers, especially when there are multiple PCs to protect," said Jim Welsh, senior vice president and general manager of WD's branded products and consumer electronics groups. "With a My Book World Edition drive, it just takes a few simple steps for a family to automatically back up all the computers in their home and keep the backup continuously up to date. Media streaming and remote access add fun and flexibility to the mix making My Book World Edition a great choice for today's digital home."

Price and Availability
The new My Book World Edition network hard drives are available now in the 1 TB capacity and expected later this month in the 2 TB capacity at select retailers and WD's online store (www.shopwd.com). MSRP for the My Book World Edition storage system with 1 TB is $229.99 USD and 2 TB is $449.99 USD.
Features
The new My Book World Edition network hard drives feature:
Automatic, continuous backup for all the computers on your network;
Simple file recovery for lost or damaged files;
Centralized storage and sharing for all your family's digital content;
Best-in-class performance;
Easy access to all your data from anywhere, anytime;
Works seamlessly on networks with both Windows and Mac computers;
Media server capability with DLNA 1.5 and UPnP certification to stream content to XboxBOX 360, Playstation3, wireless digital picture frames and connected audio receivers;
Centralize and stream music collection to a Mac® or Windows® PC using iTunes software;
Remote sharing of personal content like photos or documents with family and friends;
USB 2.0 Utility Port to turn any USB drive into an instant network drive or extra capacity for the My Book World Edition;
Cooler, quieter, eco-friendly design with WD Green Power Drives which run cooler, quieter and consume up to 33 percent less power1;
Capacity gauge to see at a glance how much space is available on your drive;
High-speed data transfer with Gigabit Ethernet; and,
3-year limited warranty.

Source: Press Release