WD® , the world's leader in external storage solutions,  introduced its smaller, smarter and more secure My Passport™ Essential™ and My Passport for Mac® ultra-portable external hard drives featuring WD's new WD SmartWare™ software and equipped with hardware-based encryption. The new My Passport drives are more than 20 percent smaller than the previous generation My Passport.
The new portable drives with WD SmartWare software visually present consumers' data in a control center, providing them peace of mind that their precious photos, videos and files are securely protected. Available now at select retailers and the WD online store (shopwd.com), the new My Passport Essential and My Passport for Mac drives are offered in capacities ranging from 320 GB to 1 TB and come in a range of colors including Pacific Blue, Real Red, Cool Silver and Midnight Black.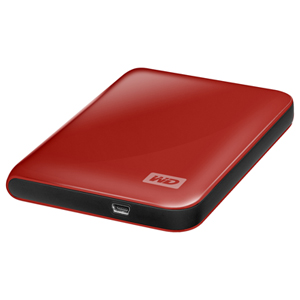 According to research firm Parks Associates, the average U.S. broadband household currently has over 120 gigabytes (GB) of digital media and files, which is expected to grow to over 1 terabyte (TB) of data by 2013. And while 70 percent of consumers back up their content, the majority of these people are using manual, cumbersome methods such as copying and pasting to multiple CDs and DVDs, and less than 18 percent use software that automatically and continuously backs up their content.
When the My Passport Essential drive is plugged in for the first time, the simple and intuitive first backup process launches automatically. The real-time visual interface of WD SmartWare software gives users a reassuring view of their backup as it happens. After the first backup, users' files are backed up automatically every time they change or add a file.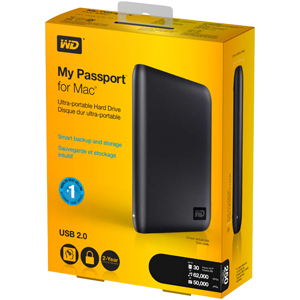 My Passport Essential and My Passport for Mac drives also feature user-selected password protection combined with military-grade 256-bit hardware encryption, which scrambles files before they are stored. Typically found only on much more expensive drive systems, the encryption acts as a virtual padloc¬k to keep users' data secure.
"The smaller and sleeker design of WD's redesigned My Passport drives, combined with the intuitive visual backup experience of WD SmartWare software, makes this drive a smart and secure, travel-friendly storage choice," said Dale Pistilli, vice president of marketing for WD's branded products group. "These ultra-portable drives are a stylish and spacious storage solution for consumers to confidently backup, store and carry their entire digital lives."
WD My Passport Essential hard drives are designed for Windows®-based PCs while WD My Passport for Mac drives are formatted for Mac computers and are compatible with Apple® TimeMachine™, Apple's integrated backup solution. WD SmartWare works on Windows PCs and Mac computers and offers a seamlessly integrated option for Mac users who want an alternative to Time Machine or Mac OS 10.4 users who don't have TimeMachine compatibility.
Price and Availability
The new My Passport Essential drives are offered in capacities of 320 GB, 500 GB and 640 GB; My Passport Essential SE drives are offered in capacities of 750 GB and 1 TB. My Passport for Mac drives are available with 320 GB and 500 GB. My Passport Essential and My Passport for Mac drives are available now at select retailers and online at www.shopwd.com. MSRP ranges from $109.99 to $249.99 USD depending on model.
Source: WD