The leader in external storage solution, Western Digital, unveiled today its new WD Livewire Powerline AV Network Kit, which is a HomePlug AV compatible solution that offers consumers the ability to use their existing electrical outlets to extend high speed internet connections in their own homes.
The WD Livewire Powerline AV Network Kit makes it possible to deliver high definition video streams over to the home theater, or just transfer large files or play multiplayer online games without running network cables around the home. Consumers can even connect their router and up to seven devices to the high-speed network of the WD Livewire Powerline AV Network Kit, with four ports on each of the two adapters in the kit.
The WD Livewire Powerline AV Network Kit features HomePlug AV Technologies, providing users with data transfer speeds in up to two hundred megabits per second. This enables smooth high definition 1080p video playback streams on up to seven devices that are connected to the Kit.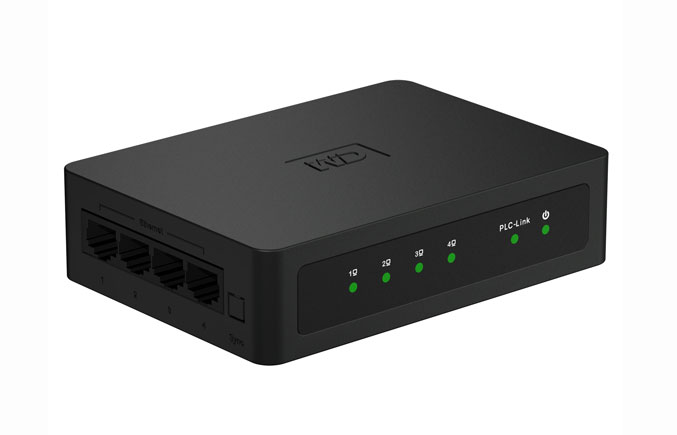 Setup is made by plugging the adapter in the kit into your router and also an electrical outlet, and then plugging the second adapter into another outlet where access is of wired network connections is needed.
"Consumers are accumulating an increasing number of Internet-capable connected TVs, video game consoles and media players providing access to exciting online content through services such as Netflix®, YouTube™ and Pandora®," said Dale Pistilli, vice president of marketing for WD's branded products group. "Wireless networks, while popular, don't always deliver the reliable high-speed connections needed to sustain HD video streaming. Meanwhile, drilling holes for new Ethernet cables is complicated, expensive and messy. With the WD Livewire Powerline AV Network Kit, it's truly easy to enjoy all the HD streaming and broadband Internet capabilities of these great new devices anywhere there is an electrical outlet."
WD Livewire Powerline AV Network Kit features include :
Easy set-up and instant network expansion anywhere in the home;
Two 4-port HomePlug AV adapters;
Two Ethernet cables;
Two power cables;
Quick install guide;
CD with WD Livewire utility software;
Warranty and support guide; and,
A 1-year limited warranty.
The WD Livewire Powerline AV Network Kit is available for the price of $139.99 with a 1-year limited warranty.