As demand for higher capacity storage continues to increase due to large video applications, including high-definition video, WD® (NYSE: WDC) today expanded its WD AV-GP line of hard drives to include a 2 TB capacity, the industry's largest available drive to-date. WD AV-GP hard drives with WD GreenPower TechnologyTM provide cooler and quieter operation and lower power consumption.
Designed to withstand the stringent environment of the surveillance and security markets, the WD AV-GP line of hard drives for audio and video applications reduces power consumption by as much as 40 percent over standard drives in their respective classes. The new WD AV-GP 2 TB hard drive is perfect for applications such as DVRs (digital video recorders), media centers, media servers, as well as surveillance video recording that demand a higher capacity hard drive and exceptional reliability.
"Our consumer electronics customers require hard drives that consume less power, generate less heat, and operate quietly," said Jim Welsh, senior vice president and general manager of WD's branded products and consumer electronics groups. "Audio and video recording applications, such as DVRs, media servers, media centers, and mainstream surveillance systems, often demand 24×7 operation from hard drives. Our drives meet the demanding requirements of these markets including higher reliability, universal compatibility, low power consumption and the ability to simultaneously record multiple audio and/or high-definition video streams."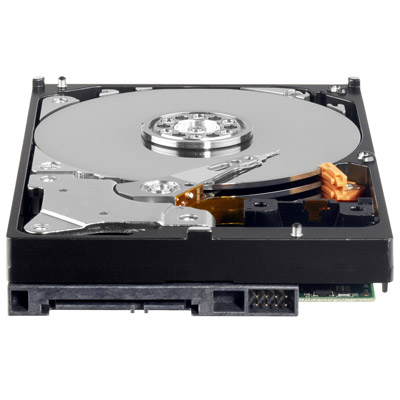 AV Intelligent Drive Technology
Following are several features of the WD AV-GP line of hard drives:
* Long-term Reliability – Designed to last in high-temperature always-on streaming digital audio/video environments such as PVR/DVR recorders and surveillance video recorders.
* Quiet – Noise levels have been minimized to less than one sone1 – virtually below the threshold of human hearing.
* Reduced Power Consumption – With the combination of WD's IntelliSeekTM, IntelliParkTM, and IntelliPowerTM technologies, WD has reduced power consumption by up to 40 percent compared to competitors' drives.
* IntelliPark – Delivers lower power consumption by automatically unloading the heads during idle to reduce aerodynamic drag. IntelliPark improves non-operating shock characteristics, providing enhanced robustness in environments where excessive transportation and handling occurs.
* Compatible – Tested for compatibility in a broad range of AV products including set-top boxes, DVD recorders, and mainstream surveillance systems.
* SilkStreamTM – Optimized for smooth, continuous digital video playback of up to 12 simultaneous HD streams. SilkStream is compatible with the ATA streaming command set so CE customers can use standard streaming management and error recovery options.
* Preemptive Wear Leveling (PWL) – The drive arm frequently sweeps across the disk to reduce uneven wear on the drive surface common to audio video streaming applications.
Availability and Pricing
The WD AV-GP 2 TB hard drive (model WD20EVDS) is available from select e-tailers and distributors. MSRP is $299.00 (USD). More information about WD AV-GP drives may be found on the company's Web site at http://www.wdc.com/en/products/Products.asp?DriveID=615.
Source: WD